Faculty Information for Commencement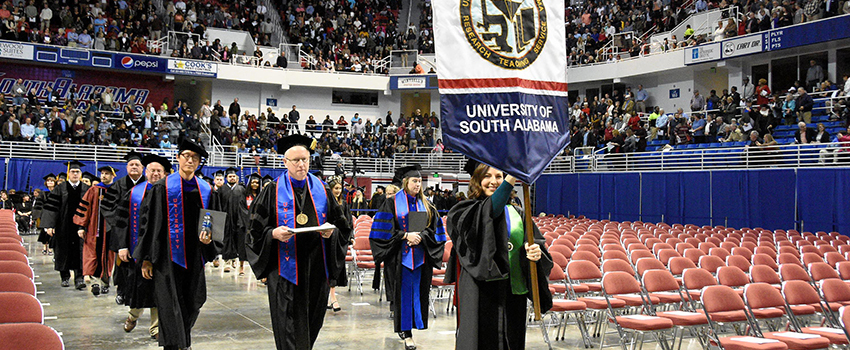 The Office of the Registrar appreciates your help with graduation and commencement. Please see the tabs below for more information about the commencement ceremony.
Participation in Commencement
All full-time faculty members are requested to be present in academic regalia at the commencement ceremony. The deadline for Allied Health and Nursing faculty to order regalia from Graduate Supply House for the Summer 2021 ceremonies is July 11.
Parking
Parking for faculty is located in the lot near the former Engineering Building and the Gamma Residence Halls. You must have your faculty parking hang tag in order to park in this lot.
Ceremony
Please arrive at the Mitchell Center, Entry 2, in your regalia. There will be no dressing rooms available. After entering through Entry 2, proceed to the assigned seating area (sections 107, 108, 109). Seats will be marked at 6 feet distancing. Be prepared to display an ID badge.
revised 06/08/2021