Coastal Conversations USA Site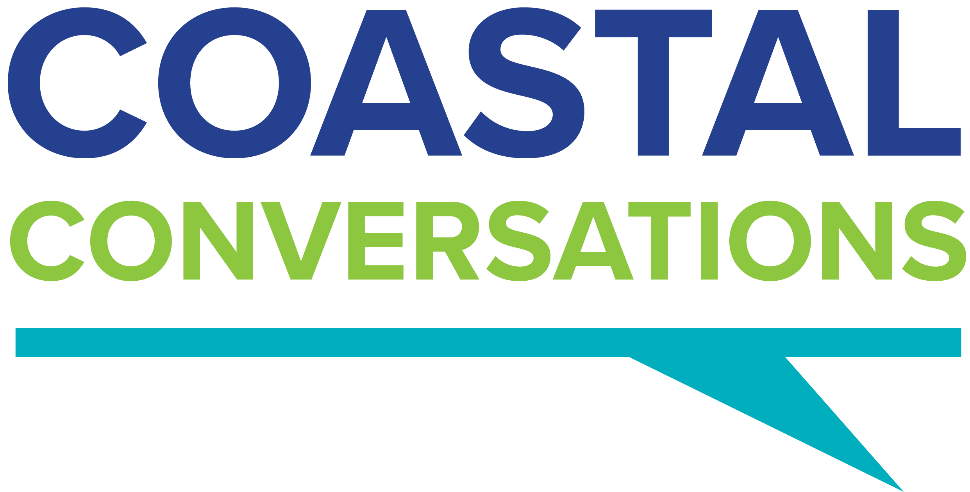 Leaders in coastal Alabama have developed Coastal Conversations as a platform for increased civic awareness and engagement across our region. ­
Working together with members of our community, we will host world-class experts on critical issues like diversity and inclusion, social justice, health, education, work force development, housing, the environment, infrastructure, tourism/hospitality, leadership/civic engagement, entrepreneurship and small business.
Our goal is simple: to make our region the best place to live, work and play. ­
Coastal Conversations is a program of the Coastal Alabama Partnership, under the leadership of Wiley Blankenship and Andrew Levert. This program received initial seed funding from the J.L. Bedsole Foundation and the Crampton Trust.
Dr. Michael Chambers, University of South Alabama associate vice president for research, serves as executive director of Coastal Conversations. For more information, contact him at michaelchambers@southalabama.edu.

Upcoming Coastal Conversations Programs
How To Build a Bridge, A Community Conversation
When: Tuesday, September 21, 2021 - 5:30 PM
Where: History Museum of Mobile (Limited Tickets) or on YouTube
Join us Tuesday, September 21, 2021 at 5:30pm for "How to Build a Bridge, a Community Conversation" featuring several local experts involved with the I-10 bridge and Bayway project.
Most agree traffic in coastal Alabama is a problem and we need a bridge. How do we get an I-10 Mobile Bayway bridge built that works for our community first? During this conversation, hear from the experts who have been developing this project for years. From engineers to planners to environmentalists, members of the team developing a plan for the bridge will speak, answer questions, and provide insight into the process.
Questions for the panelists include:
Who's going to pay for the bridge?
Who will build it? Who is responsible?
Who will benefit?
When will it get built? How long will it take?
How do we protect the community and the environment?
Our expert panel will be moderated by Jimmy Shumock, Local Project Coordinator with guests Matt Ericksen, Alabama Dept. of Transportation (ALDOT), Kevin Harrison, South Alabama Regional Planning Commission (SARPC), and Missi Shumer, Shumer Consulting LLC.
Sponsored by Hargrove Engineering, this program is FREE and open to all. Residents of Mobile and Baldwin counties are encouraged to attend. The program will stream live on YouTube and Facebook on Tuesday, September 21st at 5:30pm. The panel discussion will be followed by a live question & answer opportunity.
Click here to RSVP to attend the event in-person or click here to watch the event live on YouTube.
Past Coastal Conversations speakers include Dr. Ron Ferguson, Chuck Marohn, and Costas Christ. To view past programs, click here .

To view the Coastal Conversations Dashboard, which includes 20+ metrics that define how our community performs, click here.
To view the community quality of life survey click here.