One Stop WOW! Scavenger Hunt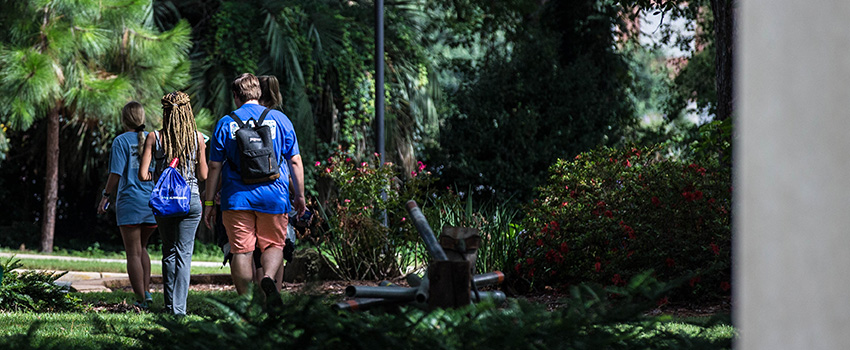 Currently enrolled students are invited to participate in our scavenger hunt as a fun way to explore the on-campus services, important resources, and landmarks South has to offer!
You will scan the QR code at each location and enter your information to confirm you have solved that clue. Complete all 10 clues by Friday, August 20th to be entered for your chance to win 1 of 5 awesome prizes!
Prizes include: Laptop, Bookstore Scholarship, and Dining Dollars
---
Clue #1
If you find yourself in need of tutoring or writing help, I'm on the second floor of the library.
Clue #2
They say the past repeats itself. If you want to take a look into the past, I'll be the perfect spot to view exhibits that take you back in time. A real life time machine!
Clue #3
Make sure to follow the speed limit. If you don't, you might find yourself meeting one of our friends from here...
Clue #4
I'll be hosting Saturdays in the Fall and giving students a chance to exhibit their Jag Spirit!
Clue #5
Want to climb a rock wall, shoot some hoops, or swim some laps? Come visit this building!
Clue #6
This building houses the teams that can assist you each semester with planning your class schedule, help ensure you stay on track for your degree progression, and give great "advice"ing!
Clue #7
If you wanted to attend a play or see a musical, I am where you'd go. Fun fact: students have free admission to these awesome events!
Clue #8
Feeling a bit under the weather? The team that works here can help you get to feeling better in no time!
Clue #9
Located within the Student Center (also known as "the center of it all" ), you can come to my office for help with any "student concern".
Clue #10
Just a quick walk across from the "center of it all", you will find us. We will help you navigate the full circle (O) of your student experience.