American Chemical Society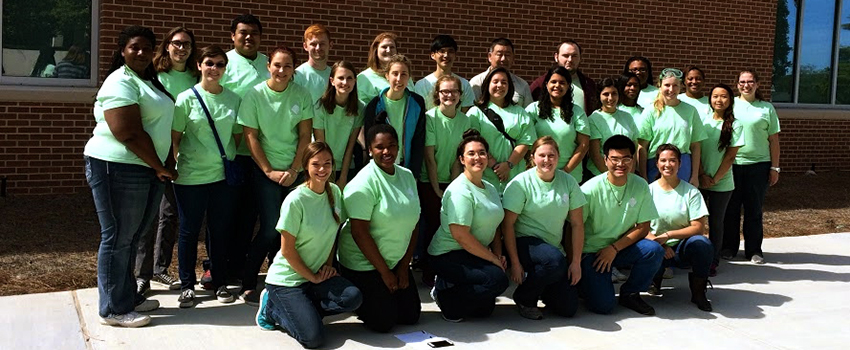 "To advance the broader chemistry enterprise and its practitioners for the benefits of Earth and its people."
Our Mission
This chapter of the American Chemical Society at the University of South Alabama is dedicated to expanding interest in the sciences and create an environment conductive to learning. We provide a community for those who share our passion for chemistry.
Membership
Dues are $10.00 a year. This helps to pay for ACS events and for your membership t-shirt.
Being a Chemistry major is not a requirement, but a passion for chemistry is! General meetings are held every other Tuesday at 5:30 pm in the chemistry building.
Our chapter of ACS at South Alabama is extremely integrated into our community, and we provide ample opportunity to stay engaged and to participate in community service as well as many other ACS sponsored events. Participation in these events, however, is not required to be in ACS.
Active members have many opportunities to present research at national ACS meetings held in cities all over the United States, and financial assistance is available.
If you're considering chemistry as a career, ACS membership allows you to network with the largest society of chemical professionals. The social outings are a fun, no-pressure way to interact with your fellow students and the Chemistry Department faculty.
About Us
Our chapter offers bi-weekly meetings during which we decide and vote on what's important for YOU! We often host outings such as bowling, movie presentations, and laser tag as well as frequent guest speakers. We provide opportunity for community service and take an active role in integrating ourselves in our local and national communities. Our meetings are friendly and laid-back, and everyone gets a chance to speak their minds about new ideas and interests.