---
Posted on September 8, 2023 by archaeology
archaeology
---
I have had the pleasure of working on several oral history projects at the University of South Alabama for a few years now. My first time participating in an oral history project began the summer of my Junior year of my undergraduate degree. I applied for a summer research fellowship and soon found myself on board with an interdisciplinary group of students and faculty exploring and collecting the oral narratives of the Blakeley Bluff community.
At the time, I was excited about the project, but I could not begin to anticipate the ways it would alter my identity as a scholar. In a fellowship program filled predominantly with students producing STEM focused projects, my peers and I frequently explained our project, often answering the question, "Why oral history?" Speaking for myself, oral history was a field I was unfamiliar with, so I had to quickly articulate an answer to this question.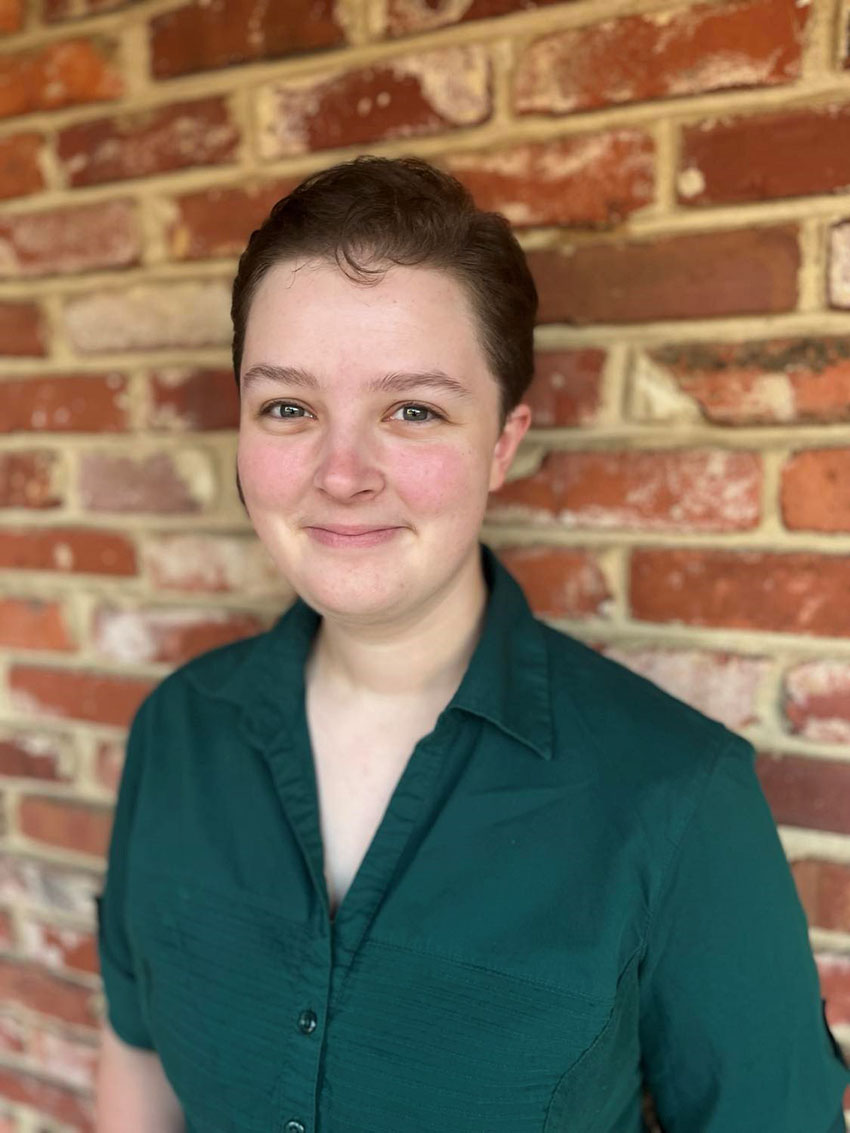 The author and budding oral historian Candice Fairchild
At first, I gave a general, prescriptive answer, something along the lines of, "Oral history is important for the preservation of a community's interpretation of their own history." I believed this answer, and I soon found that I said it with more and more conviction. Before long, once I began interviewing people in the community and transcribing their stories, this general statement took on new life for me. Now, as a PhD student working on the I-10 Down the Bay Project, I have learned even more.
The history of this community, told by the voices of this community, has taught me the importance of listening as a critical praxis. Oral history is documentation, true, but it is also a way of preserving life and sustaining community. Surpassing the threat of urban renewal, the sounds of children's laughter, the crunch of gravel under children's Christmas roller skates, the scent of fresh fried chicken at a Sunday dinner, and the vibrant colors of Mardi Gras remind us all of the importance of vocalized memory. Recollection and storytelling become tools for social justice, keeping the spirit of Down the Bay alive and well, defying any physical and temporal constraints one could imagine.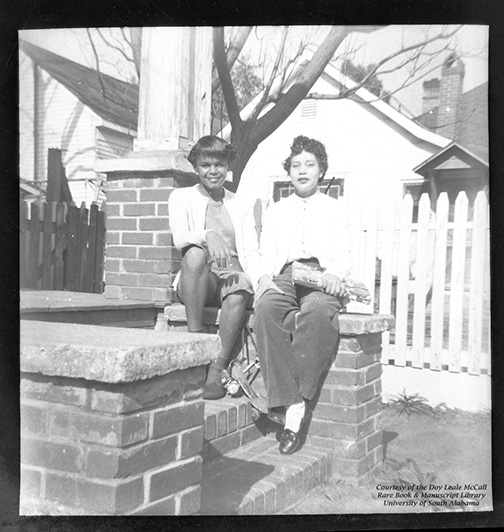 Two young women on porch steps holding roller skates. The memory of skating on Christmas
Day has been one of the biggest themes to emerge from the Down the Bay Oral History Project.
(Photo courtesy of Ernest Horton Collection, The Doy Leale McCall Rare Book and Manuscript
Library, University of South Alabama.)
I've recently found myself asking myself the same question I heard so often a few years back: Why oral history? My answers are many now, but the loudest is certainly, "Because I have heard Down the Bay." This month, we will begin uploading interview transcripts and recorded audio to JagWorks. I invite you all to listen to the voices of this project and learn both about and from this community as we continue to record this history.
This post was written by Candice Fairchild, a second-year Ph.D. student in English at the University of Alabama. Candice has a research focus on intersections of music and literature. She spends her time listening to music, learning to cook, hiking, and hanging out with her friends and her cat, Solomon.
---
---