Skyler Magnus Kerr, Masters Student, Successfully Defends Thesis
---
Posted on July 16, 2021 by Jason Strickland
Jason Strickland
---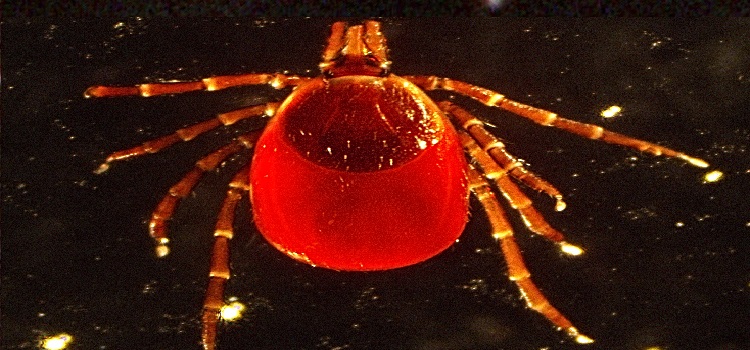 Semi-engorged female Ixodes scapularis (Black Legged/Deer Tick) collected off a deer. Photo credit: Skyler Kerr, University of South Alabama, 2021.
---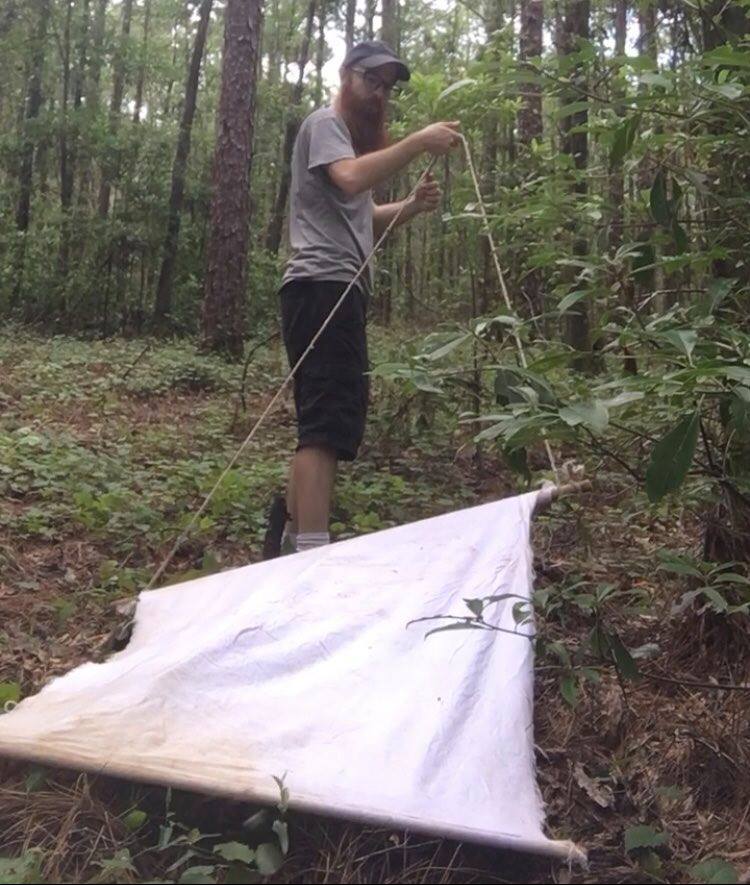 Skyler Magnus Kerr, a Masters student in Biology at the University of South Alabama, recently and successfully defended his thesis entitled "The Distribution of The Ixodid Fauna of Medical Importance in Alabama". His project encompassed traveling throughout the entire state of Alabama to collect, catalog, and track where tick species occur in the state as well as pathogen screening of samples collected.
His projected was funded by the state of Alabama and the Alabama Commission on Tick-borne Illness which was established in 2017 after notable nation-wide increases of tick-borne illness cases. Skyler's project is the first leg in a longer-term project in John McCreadie's lab at the University of South Alabama. Skyler's project focused on understanding what species of ticks are present where and how best to find them. This is especially useful for Alabama as the last state-wide tick faunal study was conducted nearly 50 years ago (Cooney and Hays, 1972). Information gathered during his project will prove useful in locating medically important tick species, allowing for pinpointing of populations and extraction of exact data sets.
Skyler has accepted a full time job as a Research Support Specialist in Dr. Thangamani's research lab at SUNY Upstate Medical University in Syracuse, NY where he will be conducting further state-wide faunal and pathogen studies of tick species.
---
---