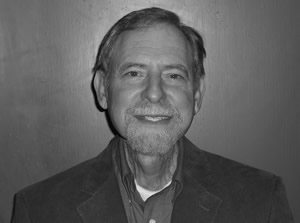 Office Hours
---
UCOM 1016
By appointment
Ph: (251) 460-6372
Professor Psychobiology, Teaching of Psychology

---
Dr Brown is accepting graduate students for the 2018-2019 academic year
Research Interests
Sensation & perception
Communication disorders
Acoustics
Hearing
Laryngeal biomechanics
Vocal production
Animal behavior
Comparative and evolutionary psychology
Teaching of Psychology
---
PH.D. Michigan State University 1976
Psychobiology
M.S. Michigan State University 1973
Psychobiology
B.S. Western Michigan University 1969
I am currently conducting comparative studies on the mechanics of sound production in primates. This work is focused on the evolution of speech and on developing better models of voice disorders. I also conduct research on the development of instructional methods for the teaching of psychology. I am currently collaborating with investigators at the University of Iowa, Princeton University, and the University of Utah.
---
Highlighted Research

Brown, C., Foster, J., Gordon, M. & Yates, M. (2015). Psychology: Science and Applications. Dubuque, IA: Great Rivers Technologies.
Brown, C. & Reide, T. (2017). Comparative Bioacoustics: An Overview. Bentham Science Publishers. Oak Park, IL. Brown, C. & Riede, T. (2017). An introduction to laryngeal biomechanics. Bentham Science Publishers, Oak Park, IL. Pp. 120-264.
Brown, C.H., & Waser, P. (2017). Primate Habitat Acoustics. In: Quam, R.M., Ramsier, M. A., Fay, R. R., Popper, A, N, (Eds.) Primate Hearing and Communication. Springer Handbook of Auditory Research Volume 63. Springer, New York. Pp. 70- 107.
Brown, C.H. (201?). Instructor's Resources for Psychology: Science and Applications. Dubuque, IA: Great River Technologies. (Expected Fall 2018)
See More