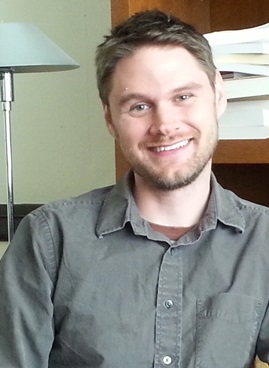 Ryon McDermott, Ph.D.
Assistant ProfessorCounseling and Instructional Sciences

---
Dr. McDermott is accepting new graduate students for the 2023-2024 academic year.
Program Information
The Clinical and Counseling Psychology (CCP) program will be accepting applications for the Fall 2023. Click here to learn more about the graduate program and application process. Dr. McDermott will be accepting a graduate student for Fall 2023, and interested students can learn more about the lab by visiting Dr. McDermott's Culture and Individual Differences website.
Education
B.A., Psychology, University of Kansas, 2004
M.Ed., Counseling, University of Houston, 2006
Ph.D., Counseling Psychology, University of Houston, 2012
---
Teaching Philosophy
My teaching philosophy has been highly influenced by clinical experience and my theoretical orientation as a counseling psychologist. Students, like clients, need to feel safe and supported in order to take the necessary risks to grow. Accordingly, I strive to provide an environment inside and outside of the classroom that is safe, supportive, transparent, and above all else fair. In one-on-one mentoring, for instance, I work collaboratively with my students to identify emerging strengths and areas for growth throughout the coming semesters. Because a central task of a doctoral level student is developing research competence, I also provide numerous opportunities to be involved with every step of the research process.
---
Research
My research interests revolve around the intersections of culture and individual differences to understand real-world problems. A central premise of my program of research is that the most accurate and complete picture of any real-world problem can only be obtained by analyzing the systemic (i.e., cultural or external) and individual-level (i.e., individual difference) variables. Because my background is in college counseling centers, many of the real-world problems I am trying to address are related to college student populations such as sexual-assault, academic retention and persistence, and college student well-being.
Although members of our research team have investigated a variety of cultural variables, such as race and sexual orientation in college students, my personal research tends to focus heavily on masculinity. Currently, the research team is involved in several masculinity projects, including the development of a new instrument to assess positive/prosocial masculinity ideologies and variety of projects trying to understand why restrictive and rigid masculinities are associated with authoritarianism, gun violence, extreme political perspectives, and other psychosocial variables of interest. My research has also focused on individual differences, such as positive and negative character traits. In this realm, I am especially interested in positive psychology and how it intersects with a variety of cultural and contextual factors (e.g., race, gender, psychological help seeking). I am also an avid applied user of statistics and seek to learn the most advanced approaches so that I have a variety of tools to answer difficult research questions.
Important Information for Prospective Students:
Currently, I am accepting doctoral students for the Fall and am especially interested in applicants that would like to pursue a career in academia, college counseling centers (or both), as well as students who are interested in health promotion and developing happier, healthier health professionals (e.g., nurses, physical therapists, or other allied health professionals). Although the area of specialization for my students is open, and many develop unique research interests under the culture and individual differences framework described above, I need applicants that are passionate about working in either a college counseling center or an academic hospital (particularly with nursing students or nursing faculty). These students will be the best fit with the graduate research and practice opportunities that have traditionally provided full tuition coverage.
---
Outreach
I am currently involved in several University-level projects with jag success, a new entity at the University of South Alabama dedicated to promoting academic persistence. Dr. Nicole Carr and I have revamped the first year experience survey to have a longitudinal component and to address non-academic factors related to academic retention and student well-being. In addition, I am working with the University counseling Center to develop an annual needs assessment to identify relevant mental health concerns of South Alabama students, as well as our partnering organization at Spring Hill College. Nationally, I am involved in several cross-University collaborative studies with researchers at institutions such as the University of Michigan, the Ohio State University, University of San Francisco, the University of Akron, the University of West Florida, and the University of Connecticut. These partnerships have yielded thousands of survey respondents for our various studies.
---
Biography
I am not from Alabama originally but came here by way of Kansas, Missouri, Texas, and most recently Michigan. I received my bachelors in psychology at the University of Kansas, which is also where I grew up, and I received my Masters in counseling, as well as my PhD in counseling psychology, from the University of Houston in Texas. At the University of Houston, my advisor and mentor was Dr. Frederick G Lopez, a world-renowned researcher in adult attachment. I also had the good fortune to work with Dr. Jonathan P Schwartz, an emergent scholar in the field of men and masculinity. With the support of these two mentors, I have pursued a career in counseling psychology as a research-oriented professor. At the same time, I truly enjoy the clinical aspects of our field, and I worked for several years as a trainee and then a postdoctoral fellow in college counseling. Accordingly, my research interests are a blend of my background in college counseling and my two major influences of the psychology of men and adult attachment.
I am full faculty and the associate Director of Clinical Training in the Combined-integrative Clinical and Counseling Psychology PhD program. I am also an affiliate faculty in the Clinical Mental health program and their coordinator of research.
---
Courses
CCP 766 - Clinical Supervision
CCP 765 - Advanced Clinical Practicum
CCP 790 - Multicultural Counseling
EPY 566 - Multicultural Counseling
IDE 630 - Advanced Quantitative Methods