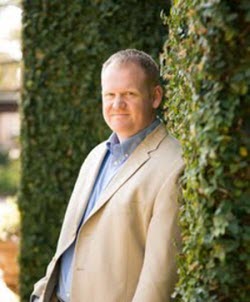 Phillip N. Smith, Ph.D.
Professor Department of Psychology

---
Dr. Smith is accepting new graduate students for the 2022-2023 academic year.
Education
National Institute of Mental Health, National Research Service Award Postdoctoral Fellowship, Center for the Study and Prevention of Suicide, Department of Psychiatry, University of Rochester Medical Center, Rochester, New York

APA Accredited Clinical Psychology Internship, Southwest Consortium Pre-doctoral Psychology Internship, Albuquerque, New Mexico

Ph.D. Clinical Psychology, Texas Tech University, Lubbock, Texas

M.A. Psychology, Texas Tech University, Lubbock, Texas

M.S. Psychology, Villanova University, Villanova, Pennsylvania

B.A. Psychology, Gettysburg College, Gettysburg, Pennsylvania
---
Current Projects
Project GRIP (Gun-Related Injury Prevention): Firearms are used in over half of all suicides and three quarters of all homicides in the US. Yet, prevention strategies that focus on firearms are limited due to a cultural disconnect between prevention specialists and the very communities they wish to serve. This project will collaborate with those who own and use guns to better understand their perspective, improve public health strategies, and save lives. This three year project is supported by a $1.8 million grant from the U.S. Centers for Disease Control and Prevention.

Evaluating Competencies in Suicide Risk Assessment & Management: There is an emerging emphasis on ensuring that behavioral healthcare providers demonstrate competence prior to obtaining licensure. However, the training and evaluation of behavioral health care providers' clinical practice has historically relied on knowledge-based written exams. Using the Objective Structured Clinical Examinations (OSCE) model and partnering with the USA Simulation Program, this project aims develop and assess the reliability and validity of a performance-based evaluation framework for suicide risk assessment and management skills. This project is funded by the USA Research and Scholarly Development Grant Program.
---
Currents Students
Laura Marie is currently on internship at the Georgia Tech Counseling Center in Atlanta, GA. During her time at USA, Laura worked as a behavioral health consultant at Mobile Diagnostic Center, the USA Psychological Clinic Graduate Assistant, and as a project member on the JagConnect Campus Suicide Prevention Program. Laura defended her dissertation on June 19, 2020, which was titled: Impact of Experiences of Childhood Sexual Abuse and the Working Alliance on Interpersonal Therapy Treatment Outcomes In Depressed Women. Laura looks forward to a career providing mental health services for survivors of trauma and those at risk for suicide and other forms of violence.

Nick Fadoir is a fourth-year graduate student. Nick is currently providing therapy to veterans, first-responders, and their families at Veterans Recovery Resources, a non-VA affiliated community mental health clinic. He additionally serves as the Mobile community research assistant on Operation Deep Dive, a nationwide research venture focused on understanding the socio-contextual factors related to veteran suicide. Nick is currently developing his dissertation project, which will seek to examine the effects of psychological and spiritual experiences of belonging on US combat veterans.

Kaitlyn Schuler is a third-year graduate student. Her research interests are on the interpersonal factors and processes associated with suicide and frequently co-occurring mental illness. Kaitlyn is particularly interested in how and why people disclose (or don't) their suicidal thoughts and intentions to others. She is currently developing a theoretical model and measurement battery of suicidal communications that aims to address the complexity inherent in these interactions. This measure and theory development project will be extended to an array of samples both for the purpose of ongoing psychometric validation, but also to test hypotheses of the preliminary theory.

Natasha Basu is a third-year graduate student. Her research interests are broadly in the area of suicide prevention, with a particular focus on barriers to mental health treatment and increasing help-seeking behaviors among marginalized persons and members of minority groups. Natasha has provided mental health services in a number of settings including the Alabama Institute for the Deaf and Blind, East Pointe Psychiatric Inpatient Facility, and the Trauma-Focused Cognitive Behavior Therapy Clinic at the USA Psychological Clinic.

Karin Hendricks is a first-year graduate student. Karin comes to the USA with a Master's in Psychology from Indiana University-Bloomington. Prior to joining Dr. Smith's lab, Karin worked as a Research Coordinator for Dr. Kate Comtois at the University of Washington at Harborview Medical Center in Seattle, WA.
---
Current Research Funding
Participatory Action Research to Inform a Social-Ecological Model of Gun-Related Attitudes, Behaviors, and Practices. Centers for Disease Control & Prevention. Role: Co-Investigator (PI: Krista Mehari, Ph.D.). Amount: $1,868,915.

Development and Pilot Testing of a Training and Assessment System for Mental Health Trainees' Practice of Suicide Risk Assessment and Management. University of South Alabama Office of Research & Economic Development Internal Funding Program. Role: Principal Investigator. Amount: $25,000.

Health Information Project (HIP) for Seniors. US National Network of Libraries of Medicine-Southeastern/Atlantic Region. Role: Project Team Member (PI: Jessica Shaneyfelt). Amount: $5,000.

Operation Deep Dive: America's Warrior Partnership Study of Veteran Suicide. Bristol Meyers Squibb Foundation. Role: Consultant (PIs: Karl Hamner, Ph.D., & Cheree Tham, LCSW). Amount: $2,900,000.

Understanding the Communication of Suicidal Thoughts: a Pilot Study. University of South Alabama Graduate Student Activities Enhancement Award. Role: Faculty Mentor (PI: Kaitlyn Schuler). Amount: $2,000.
---
Recent Publications
Smith, P.N., Schuler, K.R., Fadoir, N., Marie, L., & Basu, N. (in press). Socio-ecological context and the interpersonal theory of suicide: A response to Hjelmeland & Knizek. Death Studies. DOI: 10.1080/07481187.2019.1586799

Marie, L., Poindexter, E.K., Fadoir, N.A., & Smith, P.N. (in press). Understanding the transition from suicidal desire to planning and preparation: Correlates of suicide risk within a psychiatric inpatient sample of ideators and attempters. Journal of Affective Disorders.

Kuhlman, S.T.W., Smith, P.N., Marie, L., Fadoir, N., & Hudson, K. (in press). A pilot RCT of the Alliance Project Suicide Prevention Training. Archives of Suicide Research.

Basu, N., Schuler, K., Marie, L., Taylor, S., Fadoir, N., & Smith, P.N. (in press). The moderating effect of meanings-made on the association between exposure to potentially traumatic life events and suicidal ideation. Illness, Crisis & Loss.

Wolford-Clevenger, C., Kuhlman, S., Morgan, M., Stefurak, T., & Smith, P.N. (In press). Suicidal behavior Exposure Scale: A study of the factor structure in first responders. Crisis: The Journal of Crisis Intervention and Suicide Prevention.

Fadoir, N.A., Kuhlman, S.T. W., & Smith, P.N. (in press). Suicide risk and restricted emotions: The diverging effects of masculine gender norms and suicide capability. Archives of Suicide Research. DOI: 10.1080/13811118.2019.1599480