College of Nursing Community Awards
Inaugural Community Awards 2018
On behalf of the USA College of Nursing, I would like to thank everyone who attended the inaugural Community Awards on Thursday, May 10, 2018.
Thank you to the Table Sponsors: USA Department of Development and Alumni Relations, USA Health System, USA College of Medicine, University Hospital, Springhill Medical Center, Dr. Julee Waldrop, Mrs. JoAnn Broadus, and USA College of Nursing. I would like to thank Bayou Rhythm for serving as the entertainment for the evening.
I'd like to congratulate the 2018 Community Award recipients:
The College of Nursing is honored to be part of your journey and pleased to have the opportunity to celebrate your success.
Please enjoy photos from the awards ceremony on our Facebook page: @SouthAlabamaCollegeOfNursing.
We hope everyone will stay engaged with us as we relaunch the nomination process this fall and join us for the next USA College of Nursing Community Awards!
With appreciation,
Heather R. Hall
Interim Dean, College of Nursing
2018 Community Impact Award Recipient
Beth Anderson
The Community Impact Award is presented to an individual in the field of nursing who has made a significant and positive impact to a community through their career or community service.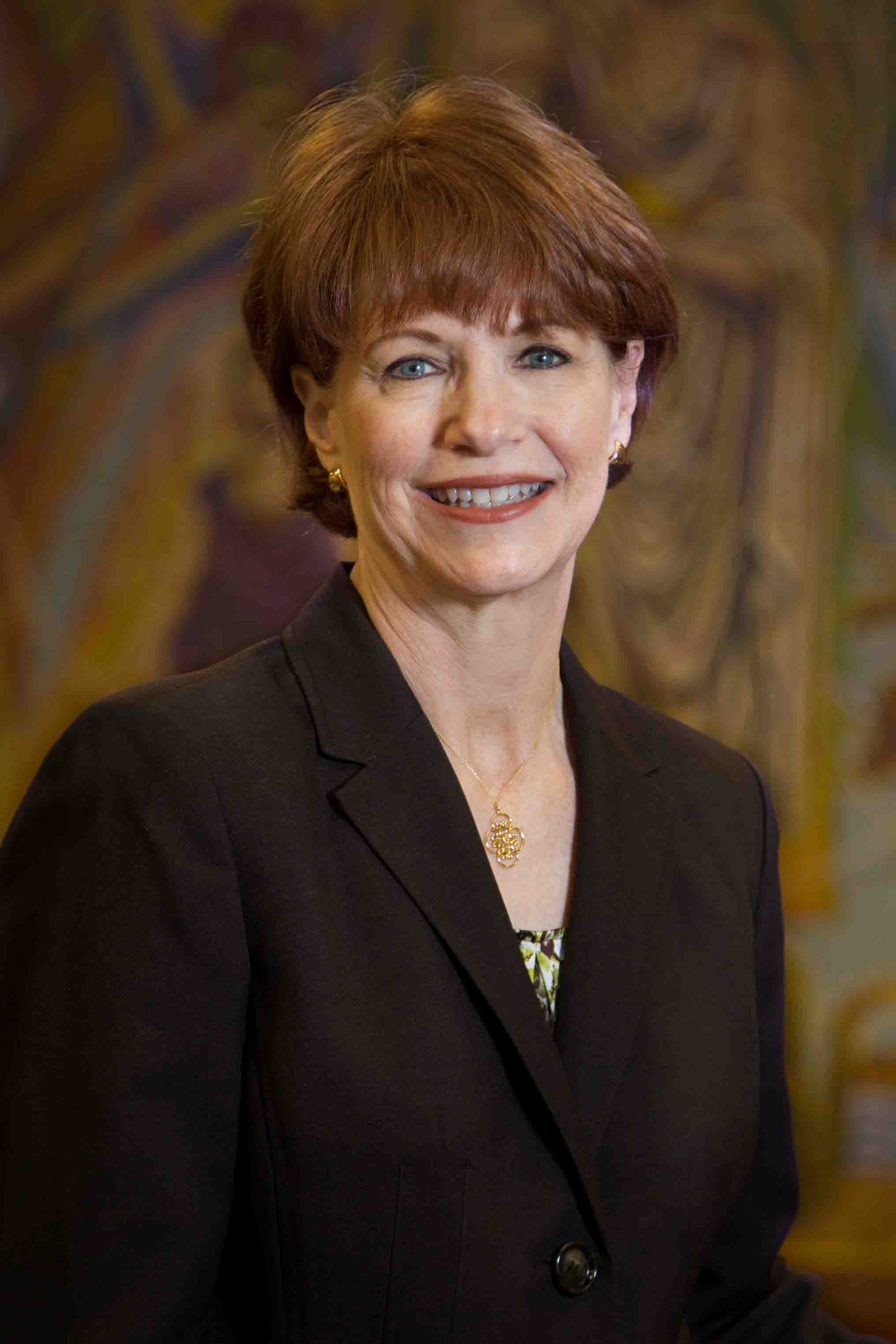 Beth Anderson began her career within the USA Health System in 1990 when she became the Director of Nursing for the Adult Critical Care unit. Within ten years of service to the USA Health system, Beth served in lead administrative
rolls at both the Knollwood location and the Medical Center. In 2000, she became the first nurse within USA Health's history to be named Hospital Administrator, a role she would fill for almost seventeen years.
Beth carried the passion for quality care that she developed throughout her career as a nurse and nurse administrator into her new role and worked in multiple capacities to transform bedside care.
She partnered with the College of Nursing to work on a Robert Wood Johnson project, "Transforming Care at the Bedside", that won the American Association of Colleges of Nursing Practice Partner Award in 2014.
Beth was also an integral member of the organizational committee that helped draft legislation to create the evidence based trauma system for the state of Alabama. This trauma system set state and regional wide standards, protocol,
and benchmarks to assure the optimal care of injured patients.
During this same time, Beth served on several State level Boards and Advisory Councils that gave USA Health access and influence to decisions made within the State legislation in relation to healthcare.
After a long and impactful career in the USA Health System, the Gulf Coast Region, the State of Alabama, and the Southeastern United States, Beth retired. Even in retirement, Beth continues to take on new and exciting challenges
that leave a lasting and positive impact upon others.
2018 Alumni Leadership Award Recipient
Jacqlyn Sanchez - MSN 2016
The Alumni Leadership Award is presented to an outstanding University of South Alabama alumni who has excelled in his or her career and has shown exceptional leadership in the field of nursing.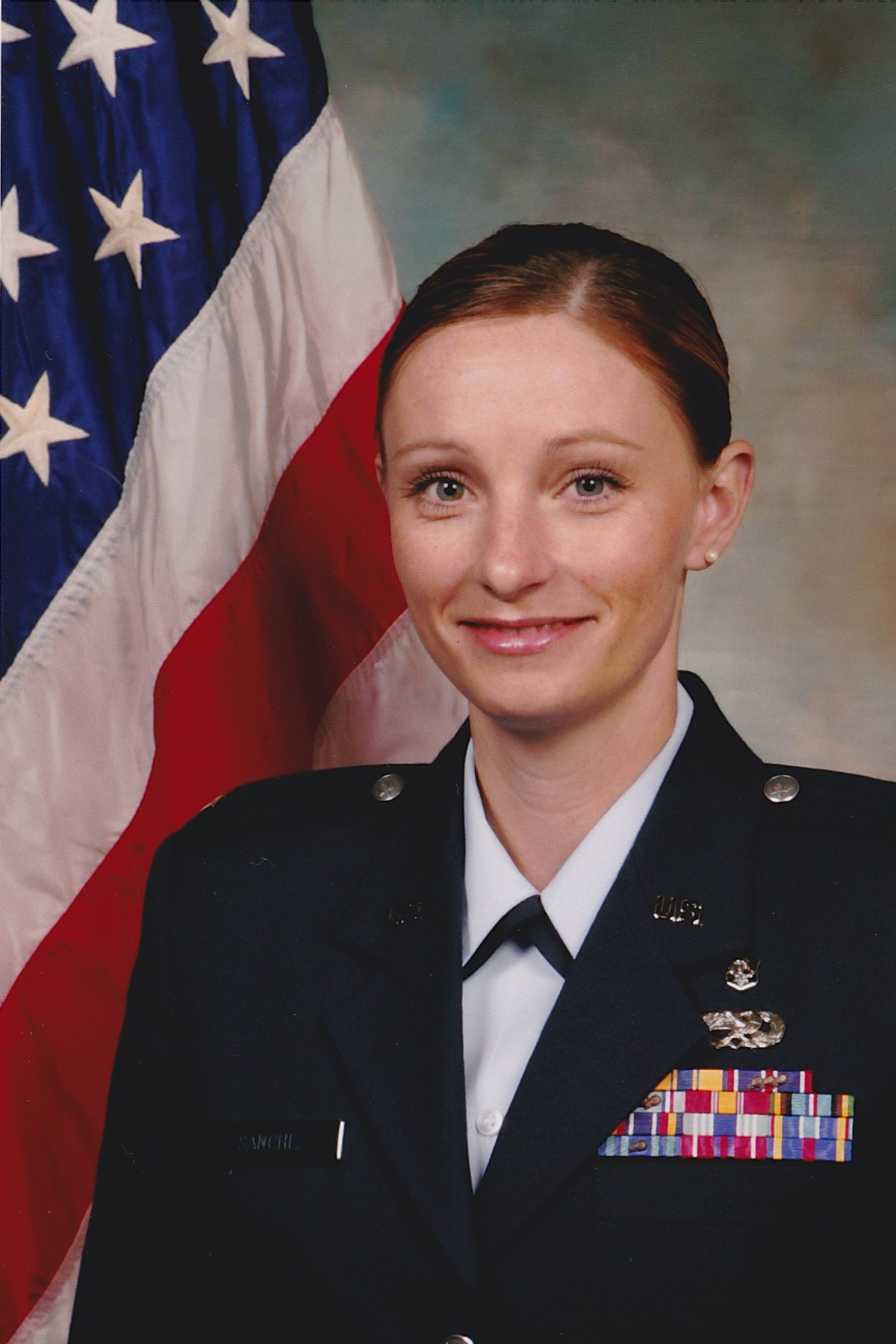 In 2013, Jacqlyn Sanchez was stationed at Miss-aw-a Air Force base in Japan in various clinical areas as a Charge Nurse, Labor and Delivery Nurse, and Family Health Nurse. She immediately was tasked to augment the Health Care
Integrator, where she led a 6 person team, cleared a 2 month backlog, and ensured a seamless transition for nearly 2,000 military members and their families. She led the base "Right Start" program for the medical group, training 3
instructors and showcasing their capabilities to over 900 newcomers. She was also a TeamSTEPPS instructor who taught 102 medical personnel on communication and patient safety. Her never say no attitude allowed for the filling of critical nursing gaps in the Maternal Neonatal Unit, Obstetrics clinic, and Urgent Care Clinics allowing for the sustainment of 24/7 operations and access to care.
All this is in addition to fulfilling her daily clinical activities in which she triaged 1,700 patients and coordinated referrals and schedules for 9 primary care providers. Even still, she found time to volunteer. She chaired nurse/tech week,
organized 3 fundraisers, and coordinated 5 base events.
She also volunteered within the community and mentored children in her church youth group and managed 243 airmen during the annual Japan Day event at Misawa Air Base where she also coordinated 4 events boosting relations
with over 2,000 local Japanese attendees.
Although her career has been marked with many professional accomplishments, she is also notably known for her advocacy for fellow nurses and perseverance while faced with adversity.
Jacqlyn risked her career to address an instance of lateral violence, bullying, and harassment among her work center. Through her dedication and leadership, the individuals in question were removed, preventing the further mistreatment
of staff.
Because of her persistence and advocacy, the United States Air Force selected Jacqlyn for a process improvement project that will affect every Air Force Labor and Delivery Unit across the globe.
Jacqlyn is admired among her peers for her tenacity, determination, drive, and heart and has been recognized within the Air Force and the American Nurses Association for her advocacy and leadership.
2018 Emerging Alumni Achievement Award Recipient
Noelle Davis - MSN '07
The Emerging Alumni Achievement Award is presented to an outstanding University of South Alabama alumni who has been employed in the field of nursing for no longer than ten years at time of nomination and has made significant contributions within a limited time of employment.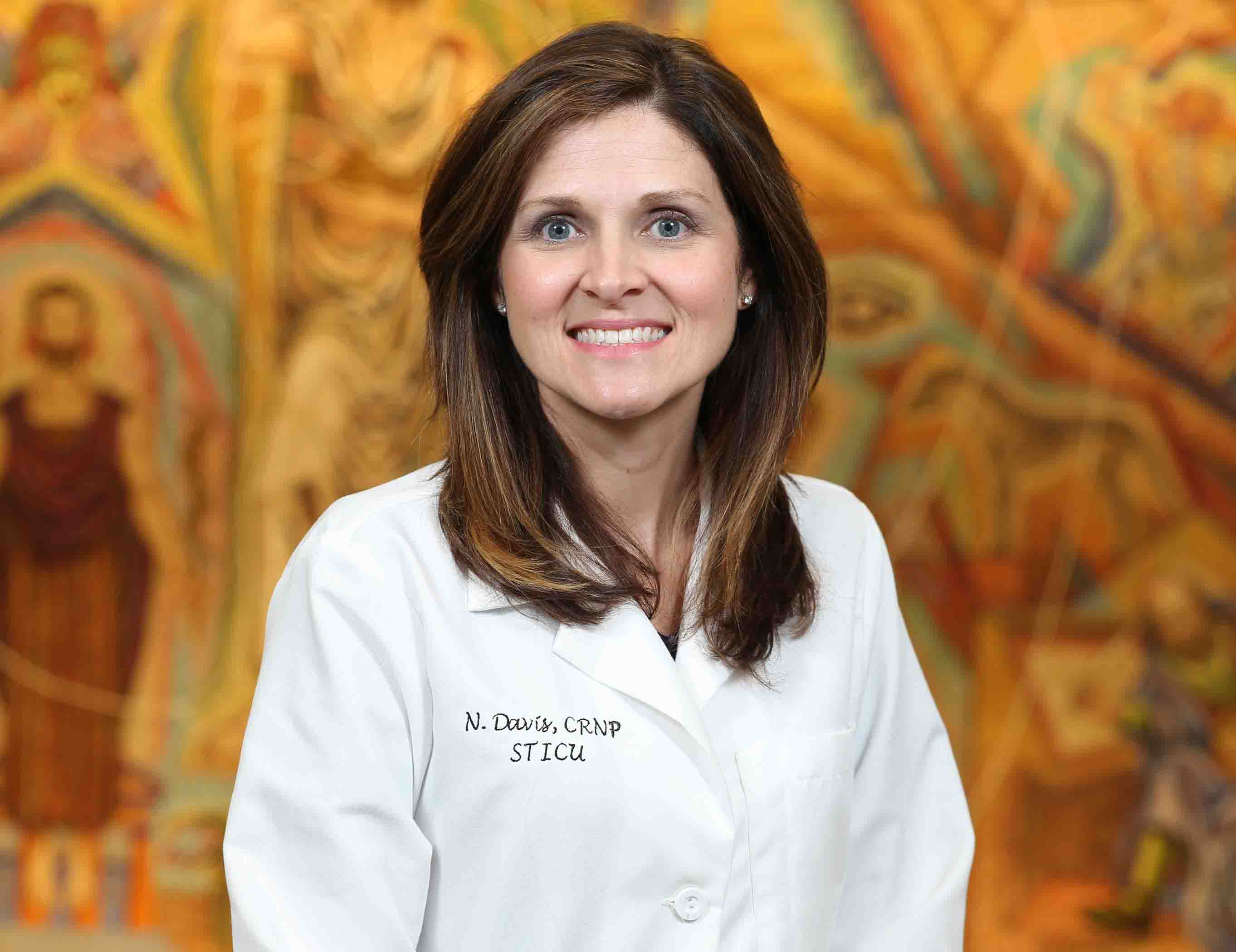 Noelle Davis graduated from the University of South Alabama with a Masters of Science in Nursing in 2007. Within ten years of receiving her degree, she has become an outstanding member of the local nursing community, taking on
a multitude of professional projects, research, committee appointments, and teaching assignments at USA College of Nursing while simultaneously taking time to present best practice and research information locally and nationally and
volunteering in the community.
Noelle is a Nurse Practitioner at the University Hospital's Surgical ICU and has used her education and experience to help develop clinical guidelines and protocol for the Surgical ICU, participate in STICU research, orient new nurses,
teach rural trauma team development courses and educate student nurses in Adult-Gerontological Acute Care. Throughout her career, Noelle has excelled in unifying others to follow the best practices of quality of care.
She is currently utilizing her strength of unification and developing guidelines in one of her newest roles, Chair of the Advanced Practice Provider (APP) Council at USA Health. The mission of the USA Health Advanced Practice Provider Council is "to support the APP community through leadership, advocacy, and professional development." With this being the first known organizational model that is inclusive of physician assistants and all advance practice registered nurse roles, there is no doubt that Noelle and rest of the APP Council will create new ways of unifying and utilizing the Advanced Practice fields within the hospital system.
Noelle has recently been honored in the 2017 "A Night Honoring Heroes" at USA Health and received the 2017 "Outstanding Nurse Practitioner Regional Award" from the Nurse Practitioner Alliance of Alabama.
Although well accomplished within just ten years of graduating, Noelle continues to push herself to achieve and learn more. She entered the DNP Program at the University of South Alabama College of Nursing in August 2017.
For more information contact Rebekah Baker at (251) 341-3721 or rjbaker@southalabama.edu.