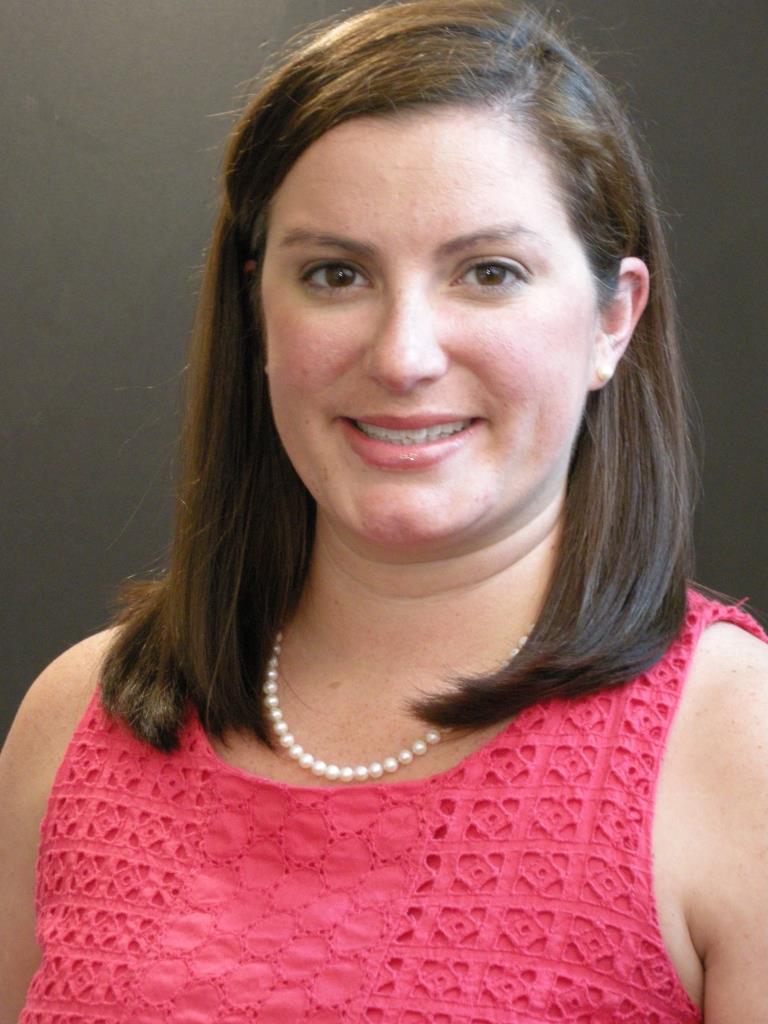 Kristina S. Miller, DNP, RN, PCNS-BC, CNE
Assistant Professor Maternal Child Health Nursing

---
Research Interests
Incorporation of evidence-based practice through the role of the bedside nurse
Pediatric Hematology/Oncology, concentrating in new diagnosis education
Nursing education, specifically incivility and innovative teaching approaches
Caregiver bonding in the Neonatal Intensive Care Unit
Pediatric Asthma Education
---
Education
DNP, Samford University, (Advanced Practice Nursing with Nursing Education Specialty), 2015
MSN, University of South Alabama (Pediatric Clinical Nurse Specialist, Nursing Education), 2010
BSN, University of South Alabama, 2007
Certifications and Affiliations
Board Certified (ANCC) Pediatric Clinical Nurse Specialist
Certified Nurse Educator (NLN)
Certified Pediatric Chemotherapy RN and Biotherapy Provider (APHON)
Sigma Theta Tau International, Zeta Gamma Chapter
Alabama Association of Clinical Nurse Specialists
Children's Oncology Group (COG), Nursing Discipline
---
Selected Publications
Buckner, E., Copeland, D., Miller, K., & Optholt, T. (2018). School-Based Interprofessional Asthma Self-Management Education Program for Middle School Students: A Feasibility Trial. Progress in Community Health Partnerships: Research Education, and Action. In press
Rodgers, C., Bertini, B., Conway, M., Crosty, A., Filice, A., Herring, R., Isbell, J., Lown, E., Miller, K., …& Lander, W. (2018). A Standardized Education Checklist for Parents of Children Newly Diagnosed with Cancer: A report from the Children's Oncology Group. Journal of Pediatric Oncology Nursing. In press
Buckner, E., Optholt, T., Miller, K., & Copeland, D. (2016). Addressing health disparities in Asthma for middle school students in a medically underserved area in Mobile County [Abstract]. Journal of the Alabama Academy of Science, 87, 40.
Moore, B., Styron, J., & Miller, K. (2015). Modeling evidence-based application: Using team based learning to increase higher order thinking in nursing research. Journal on Systemics, Cybernetics, and Informatics, 13, 83-88.
See More
---
Completed Research Support
University of South Alabama Faculty Development Council Grant
2/2016-2/2017
School-based Interprofessional Asthma Self-Management Program for Middle School Students
The goal of this study was to determine the feasibility of a school based asthma education program for middle school students who suffer from asthma, as well as its potential impact for interprofessional education
Role: Co-Investigator
Sigma Theta Tau Zeta Gamma Chapter Research Grant
1/2015 – 4/2015
Standardizing Pediatric Oncology Education: A Pilot Program for Caregivers of Newly Diagnosed Oncology Patients
The goal of this study was to develop a standardized education program for the caregivers of newly diagnosed pediatric oncology patients and then determine its effectiveness
Role: PI
---
Teaching
Doctoral Courses
Translating Evidence into Practice Systems

Graduate Courses
Nursing Education Sub-specialty Courses (Track Coordinator)
Instructional Design and Technology for Nurse Educators
Curriculum and Outcomes Evaluation for Nurse Educators
Current Topics in Nursing Education
Nursing Education Synthesis Practicum
Evidence-Based Practice and Quality Improvement in Health Care Systems
Undergraduate Courses
Nursing Care of the Childbearing/Childrearing Families
Nursing Care of the Childbearing/Childrearing Families Clinical
Evidence Based Practice in Nursing
Nursing Practicum

---
Honors and Awards
Lizzie Whetsell Award Podium Paper for the RAA's 2016 International Conference and Workshops, Boston, MA, June 2016
University of South Alabama QEP Pedagogical Scholar, April 2016
19th World Multiconference on Systemics, Cybernetics, and Informatics Session's Best Paper Award, Orlando, FL, July 2015
Samford University First Place DNP Poster Presentation, May 2015
University of South Alabama QEP Professional Development Fellow and Scholarship Award, 2015
University of South Alabama College of Nursing Excellence in Nursing Practice Award, May 2007
Sigma Theta Tau Outstanding Nursing Student Performance Award, May 2007