Alumni Spotlight: Keith Davidson
---
Posted on February 1, 2019 by MCOB Outreach
MCOB Outreach
---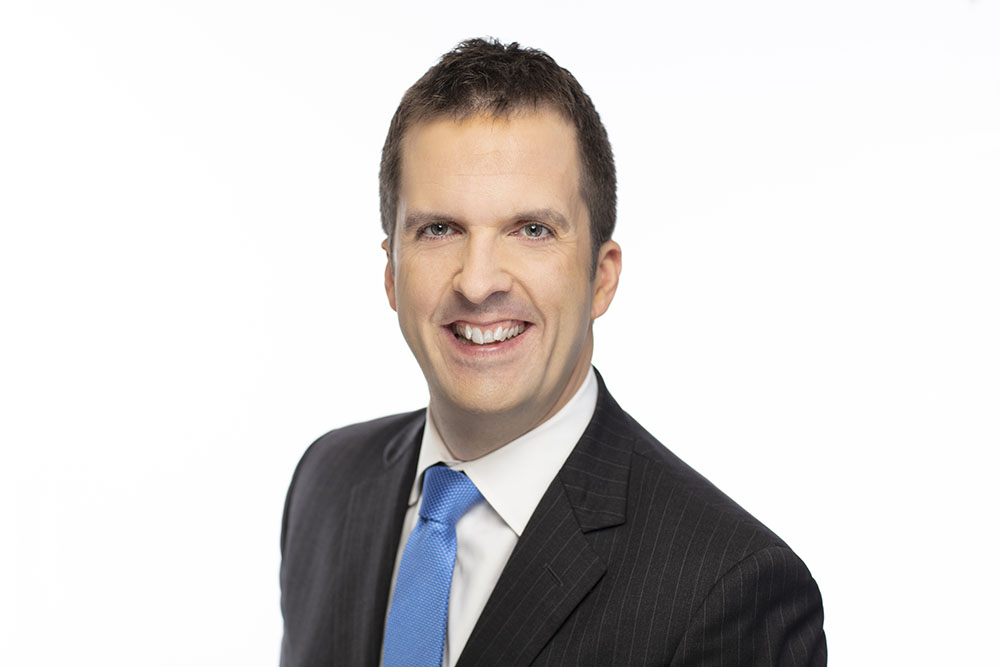 Originally from a small town located in Baldwin County, known as Silverhill, AL, Keith Davidson is familiar with the Gulf Coast. Changing his pace from a small town, Davidson now keeps up with the big city life living in Dallas, TX, surrounded by a supportive family including his wife, Tabitha, and his two children, Carter (10) and Sydney (8). When he is not with family or working, you can find him training for his next marathon. Upon leaving South, Davidson had never traveled outside of the U.S. Thanks to various roles and projects throughout his career, Davidson has now worked on six continents and in 42 countries.
When thinking about college, Davidson considered going farther away from home. He looked at colleges such as Alabama and even Yale, though he always kept South close in mind. South was not only close to home, but it happened to be the alma mater of his father. After attending a Mitchell College of Business preview night, he was sold on South and never looked back. Not only did he discover that he was awarded the Mitchell Scholarship, but he said, "I also talked to Dr. Moore, who was the dean of the college at the time, and listened to him talk about his vision for MCOB. Part of that vision was raising South's profile with major companies in the Southeast (and nationally), which was important to me. He also encouraged me to stay local and try to put my own stamp on MCOB and South in general." The Mitchell Scholarship opportunity had great pull in keeping Davidson at South, but he also found the transformation of the Mitchell College of Business and across the university intriguing and something in which he wanted to take part. Davidson graduated with a degree in Business Administration, with an accounting major, in 2004.
South was Davidson's home for four years. South still remains the place he has lived the longest, coming only second to his childhood home. He met friends and future colleagues/peers with whom he established deep connections. 15 years later, they still stay in touch. Davidson doesn't look back at South as just "college" or where he went to school. Instead, it was a home away from home. He said, "For me, it was a true home of mine, and I look back fondly on those years."
Davidson considers his experience at South as very busy. Between the Mitchell Scholarship requirements, being a Southerner, involvement in Tau Kappa Epsilon fraternity, and the Alpha Kappa Psi business fraternity, there was not a lot of time for other things. Even though it was busy, he wouldn't trade any of it. He attributes the college hustle and bustle to be why his time at South was so "fun and rewarding." Even outside of Davidson's committed activities, there was always something to do and someone to talk to on campus (especially living in the Delta dorms).
When looking back on his education at the Mitchell College of Business, Davidson says the faculty were the best part about the program. He was grateful that the faculty he had were challenging and inspiring. "There are too many to name that stand out to me, but professors like Dr. Prescott, Dr. Dickens, Dr. Hsu, Dr. Mosley, and Dr. Urbanic all helped me develop a true passion for business that I still carry with me in my career."
After graduation, Davidson had the privilege of joining PricewaterhouseCoopers in Birmingham, where he worked in audit and advisory. He then joined Kimberly-Clark Corporation (K-C), where he spent most of his career. While there, he transitioned to international finance and eventually corporate strategy roles. After K-C, he became the corporate finance leader for Endochoice, a small-cap, medical-device company, where he built and modernized the corporate finance and FP&A teams (while also preparing them for their IPO in 2015). Most recently, he was the business unit CFO at ICS, the specialty logistics and commercialization division of Fortune 12 company, AmerisourceBergen, where he led strategic planning, forecasting, financial analysis, and client accounting.
Now, he currently has his own consulting firm, Silverbridge Consulting, which focuses on business advisory and chief financial officer services. With his new firm, he looks forward to utilizing his career experiences and enabling growth for startups needing assistance working with building business models and investor pitches and large companies that want an outsider's view on business performance and how to structure the finance organization.
Some advice he would give to students would be to, "Get involved and meet people! Also, take your time in graduating and don't graduate early like I did. You'll have the rest of your life to have a career! One or two semesters won't matter once you're my age."



---
---