Alumni Spotlight: Bradford Hardin
---
Posted on October 31, 2022 by MCOB Outreach
MCOB Outreach
---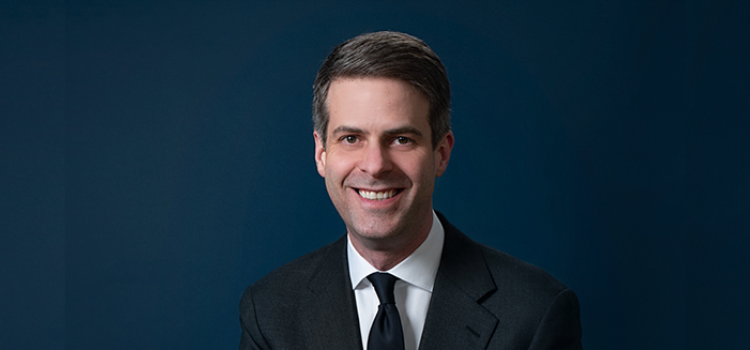 ---
Productive. Rigorous. Formative. Those three words describe Alumni Spotlight and 2004 MCOB graduate Bradford Hardin's four years at the University of South Alabama.
To break into the Washington, D.C. legal market, lawyers generally come with a resume built on degrees from elite schools. As a result, Bradford initially had trouble getting his foot into a D.C. law firm door from his place near the top of his class at the University of Alabama School of Law. Luckily one of his MCOB mentors, Dr. Kelly Woodford, had practiced law in D.C. and was able to use her connections to get Bradford an interview at her old law firm. Having that interview scheduled opened a number of other doors that eventually resulted in a job in DC and the start of the career he is in today.
Bradford graduated from St. Paul's Episcopal School in Mobile. While many of his classmates looked to points north for college, Bradford stayed in Mobile to attend his mother's alma mater. Bradford was a member of the University's first Honors Program class under the leadership of Dr. Judy Stout and was also part of the College of Medicine's Early Acceptance Program. Changed plans led him to the Mitchell College of Business where he majored in Finance. Interestingly, the subjects he studied in finance – securities analysis, real estate, and corporate finance – are all an important part of his law practice today. In addition, to what he learned in the classroom, Bradford attributes some of his success to the mentors he had while at South. "I was able to develop individual relationships and get support from professors who ended up having a really important impact on the trajectory of my life."
While at South, Bradford was active in his fraternity, involved in the Honors Program, and engaged in the college as a Teaching Assistant for Dr. Ross Dickens, who was chair of the Department of Economics and Finance at the time. After graduating, Bradford worked for a year before attending the University of Alabama School of Law. After law school, he clerked for a U.S. District Court judge in Montgomery and then moved to D.C. to join Wilmer Hale, working on consumer finance and bank regulatory issues. He joined Davis Wright Tremaine LLP in 2018 and is now the co-chair of the Financial Services practice area overseeing a team of 70 lawyers representing banks and other financial services companies.
Bradford lives in Arlington, Virginia, with his wife and two children. Although he met his wife in law school, she found a different calling and is now an Episcopal priest.
"I am very appreciative of what the University did for me in terms of providing financing for my education, a really good educational experience, and a couple of really great mentoring relationships that have stood the test of time. It is a real testament to the College that I am still in touch with professors after almost 20 years."
---
---