Alumni Spotlight: Noah Roche
---
Posted on October 27, 2021 by MCOB Outreach
MCOB Outreach
---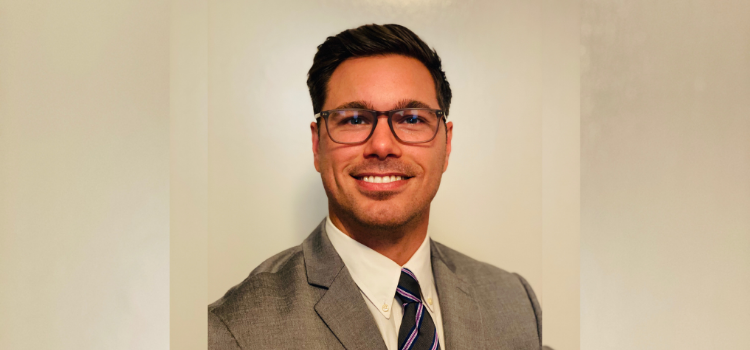 ---
Noah Roche knows the value of hard work and entrepreneurship. He's held several titles over the years: electrician apprentice, condo-flipper, waiter, graduate assistant and Southerner.
"I was 19 years old when I took a break from school and started working for an electrician. I was making $5 an hour," he said. "By the time I finished, I was making $27 an hour, and that's how I bought my first truck.
Growing up in Pascagoula, Mississippi, Roche's path to two degrees from the University of South Alabama Mitchell College of Business – a bachelor's in finance in 2013 and a Master of Business Administration in 2015 – ultimately lead to his most recent title: treasury consultant for accounting and business advisory giant Deloitte. There, in its Dallas office, Roche works with one of the nation's largest retailers.
Roche's story echoes the value of drive, creativity, and the purposeful intersect of natural aptitudes with education. Shortly after high school, he bounced between community colleges and a semester at a four year school before returning home. He landed a job with an electrician. Uncertain about what direction to pursue in life, he eventually decided to pack up and go back to school.
At South, Roche leveraged all of the resources available to him and excelled. He balanced a full-time class load while regularly working long hours at a restaurant. He was an active member of the Financial Management Association and a Southerner.
In graduate school, Roche continued to challenge himself outside of the college, taking risks and pursuing experiential learning opportunities. After taking out a small loan and flipping a condo, he rented out the living space to friends and enjoyed the benefit of a project well-done and minimized living expenses. He also focused his energy on building lasting relationships with peers, faculty and professionals, including as a graduate assistant in the department of marketing and quantitative methods.
"Noah was smart, a quick learner, engaging, enjoyed defending his points of view and developed rapport with others easily," said Dr. Alvin Williams, chair of the department and interim dean. "While Noah was a finance major, he possessed marketing-like qualities, the combination of which has propelled his professional success. There was never any doubt that he would land in corporate America and carve a success path anchored in his roots here."
Approaching graduation from the MBA program, Roche readied for the workplace and set his sights on a consulting career. When IBM visited the Mitchell College, he took initiative and made contacts that eventually led to an entry-level position. He moved to EY Global before landing at Deloitte, where he is innovating in a globalized marketplace on projects for major clients.
He aspires to continue growing his skill set, building connections around the globe and sharing the lessons he's learned.
"Tell people where you want to go, and they'll give you the work to help you get there," Roche said. "Be willing to sacrifice and put in the work; not everyone is willing to put effort, time, and energy into giving back and working hard. Put the time in."
---
---