Sports Feature - Driving Forces
---
Posted on January 18, 2023 by MCOB
MCOB
---
Sports have driven female athletes to prominence, inspiring women of all ages around the globe. They've left legacies and changed perceptions. Their positive influences on and off the field have inspired young girls to follow their lead and taught them skills for life. We asked some of our very own female student-athletes in the Mitchell College of Business about their biggest inspirations in sports and how they have motivated them.

Yurie Takanishi, a South tennis player, learned persistence and determination from Maria Sharapova, her idol. Sharapova's attitude on and off the tennis court inspired her to pursue a tennis career professionally. "I thought it was cool that she stood alone on the court and fought hard for every single point while being watched by many spectators," she said. "When I saw her matches, I got goosebumps." Even though Sharapova, now a multiple Grand Slam Champion, was still very young when Takanishi saw her play for the first time, she got inspired by her ability to fight for every single point. Sharapova's fighting spirit motivates Takanishi today to be driven on the court, and in the classroom.

Mackenzie Brasher, a softball player, likes to quote Ultimate fighter Ronda Rousey: "You have to fight because you can't count on anyone else fighting for you." Rousey inspired Brasher throughout her career. Understanding that success is in her own hands, on and off the field, has helped her become a better student-athlete. Brasher appreciates the mentors and support system at the Mitchell College. "Not only have they been very supportive, but the College has opened many doors for me throughout the
years," she said. "The Mitchell College has given me the chance to meet people that have pushed and supported me beyond belief." She singled out Dr. Alan Chow, associate professor of marketing and quantitative methods, for his support in the classroom and at softball games.

Kennedy Wallace, a volleyball player, is a graduate student finishing her MBA. She hopes to travel overseas and play professionally after graduation. Her idol, tennis star Serena Williams, showed her there is space for women in professional sports and inspired her to become a better student-athlete. "Serena Williams is such a dominant force in her sport," Wallace said, "and I aspire to compete at such a high level of athleticism and skill." As a transfer student, she's grateful to her professors in the Mitchell College for their willingness to work with her through any issues as she pursues her degree.

Clervie Chagot, a cross-country runner from France, says her athletic idol is Renelle Lamote, a French 800-meter runner. "She started racing when she was very young, but now she is 29 years old and still doing amazing performances," Chagot said. "She had rough years, like many athletes, but with strength and motivation she came back at her best level. She is very active on social media, and what I like is that she shares everything, the good points but also the hidden parts of being a professional athlete. She talks about the diet issues she's had, or her passion for art, or her hard times with relationships. She is a very funny and smiley athlete, so she's very cool to follow." As a student at South, Chagot is grateful to the Mitchell College of Business for an introduction to the world of business and commerce.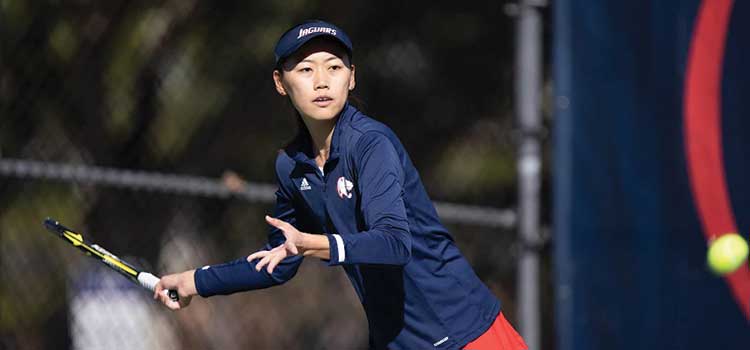 Yurie Takanishi
Major: Finance
Hometown/Country: Saitama, Japan
Anticipated graduation year: 2023
Sport: Tennis
Athletic Idol: Maria Sharapova
What are your goals after graduation? Takanishi hopes to find work in the wedding
industry, a dream of hers since she was a child. She hopes to create "beautiful and
moving" ceremonies for others, or pursue a career in banking.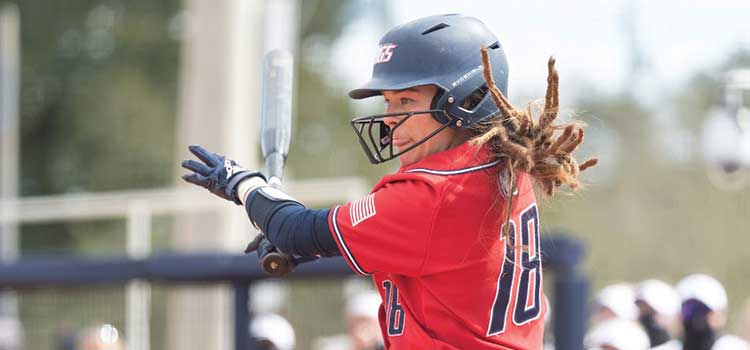 Mackenzie Brasher
Major: Management with a concentration in entrepreneurship
Hometown: Orange Beach, Alabama
Anticipated graduation year: 2023
Sport: Softball
Athletic Idol: Ronda Rousey
What are your goals after graduation? After graduation, Brasher wishes to travel. She
enjoys the social environment of having coffee, with its opportunity to meet new people
from all over the world. Brasher's goal is to eventually open a coffee shop.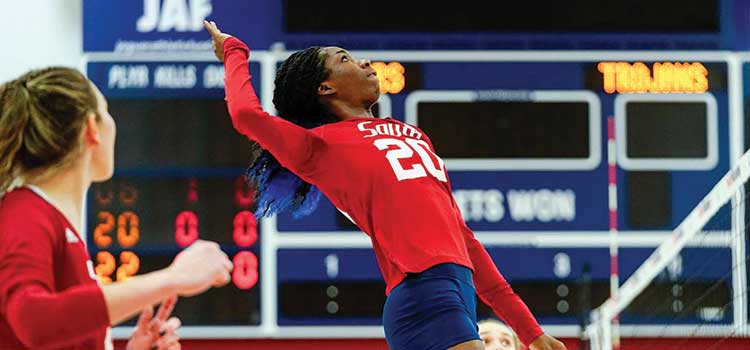 Kennedy Wallace
Major: MBA
Hometown: Kansas City, Kansas
Anticipated graduation year: 2022
Sport: Volleyball
Athletic Idol: Serena Williams
What are your goals after graduation? Wallace plans to pursue
professional volleyball overseas.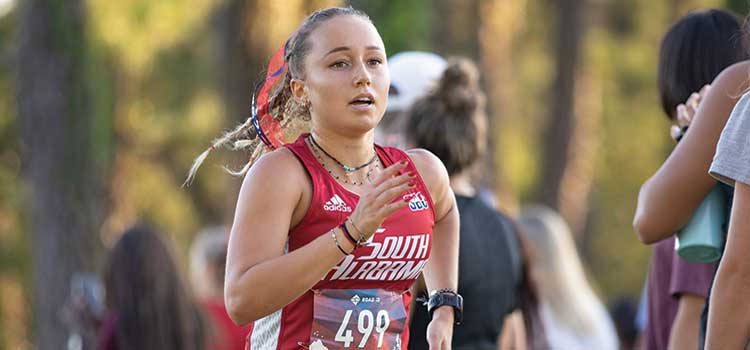 Clervie Chagot
Major: Business
Hometown/Country: Rennes, France
Anticipated graduation year: 2025
Sport: Cross Country
Athletic Idol: Renelle Lamote
What are your goals after graduation? Chagot would like to attend
graduate school in another country and earn a master's degree in
international business.
---
---