Internships: Up the Hill and Down Music Row
---
Posted on June 16, 2022 by MCOB
MCOB
---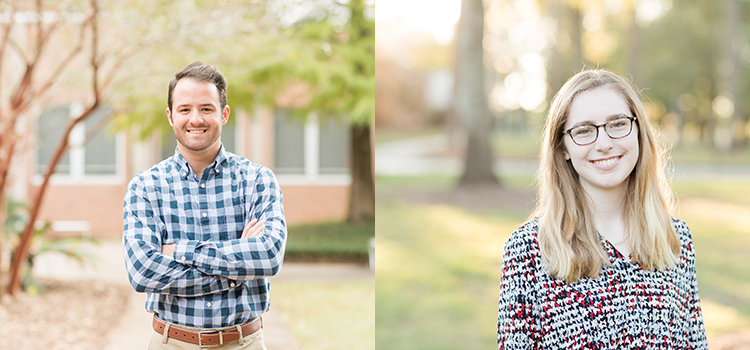 ---
The Mitchell College of Business is dedicated to providing experiential learning and professional development opportunities to every MCOB student. This mission has been supported by the implementation of a required internship completed in a student's junior or senior year. For students Bennett Shell and Amber Walker, internships fueled their interests and introduced a new perspective on what the future might have to offer. Shell, a baseball player studying management, spent his summer on Capitol Hill in Washington., while Walker, an international business student, gained a new vantage point of the music industry in Nashville, Tennessee.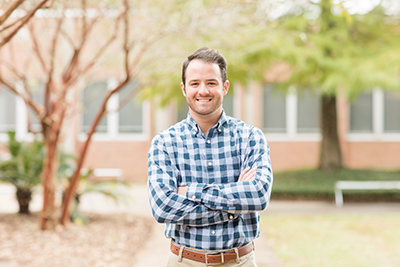 Originally from Florida, Shell's journey at South began when he committed to play baseball in his sophomore year of high school. "I always wanted to study business and there were great programs available," he said. "I have had unbelievable professors, teachers, and mentors."
His internship was an opportunity to bridge his interests with the professional skills and business insights he has gained during his undergraduate career.
"I've always been in love with politics," said Shell. "I grew up reading the news and watching all of these elections. During this internship, I found a new love for it."
He set his sights on working with Louisiana Sen. Bill Cassidy. "I thought he was an unbelievable bipartisan politician," he said. "I wanted to work with someone who saw both sides of the story."
He landed the internship and traveled straight from the NCAA regional baseball tournament to Washington. After arriving in Washington, he received a mentor to guide him on education policy. Together, they worked on specific legislation for dyslexia and personal data protection in public school systems. Shell, while attending meetings, taking notes and conducting research, was shocked at how close to the process he was able to get.
"The most surprising thing about the internship was the access that we had," Shell said. "I got to walk around the Capitol, attend closed meetings and go into hearings and onto the floor while they were voting. I even went to a meeting with the Ambassador from Puerto Rico. I never imagined that in the last week of my internship Mitt Romney would be saying, 'Hi, Bennett.'
After graduation in May, Shell plans to go back to Washington for the 2022 election cycle and work on a campaign.
An Alabama native, Walker knew South was the place for her after a University tour her sophomore year of high school. Attracted to the size, location and welcoming feel of South Alabama and the surrounding area, Walker applied to the University as a pre-business major. Accepting a highly competitive position as a Mitchell Scholarship recipient solidified her decision to attend South. On campus, Walker quickly settled into studying international business.
"The cultural focus was really interesting. We learned about respecting people even when you might not understand where they are coming from," she said. "I loved all of the international business coursework, and especially liked my marketing classes."
Similarly to Shell, she approached her internship as an opportunity to connect interests and aptitudes with the skills she had cultivated throughout her three years at the Mitchell College of Business. Having enjoyed her marketing classes and the cultural emphasis of the international business curriculum, Walker explored one of her long-held interests — the music industry.
"I looked into companies that I would specifically like to work with," she said. "I have been interested in a focus of work called artists and repertoire, or A&R for short. A&R is the intersection of management and marketing, a sort of marketing and branding for artists."
After cold-calling and emailing music labels in the Nashville area, Walker landed an internship with a label on Music Row in Nashville called Artists & Repertoire. She spent the summer greeting musician clients, drafting client proposals, attending meetings and photoshoots, doing research on music licensing, and helped review a song during a recording session. Walker is now approaching graduation confident that she enjoys marketing in the music industry and looks forward to the possibility of moving back to Nashville to pursue a career in A&R.
Shell's and Walker's internships provided the opportunity to utilize their skills in pursuit of their professional aspirations prior to graduation. The Mitchell College of Business, in recognition of the value of experiential learning, remains dedicated to connecting our outstanding students to the workplace.
If you are a student looking for an internship opportunity or a business looking for innovative student workers, contact Megan Bennett, internship coordinator today mebennett@southalabama.edu
---
---