Remembering Mark Segal
---
Posted on May 26, 2022 by MCOB Outreach
MCOB Outreach
---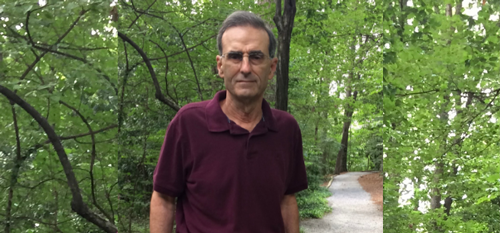 ---
The Mitchell College of Business is saddened by news of the recent loss of Dr. Mark Segal. Specializing in tax accounting, Segal joined the faculty in 1986 and taught thousands of students during his nearly 30 year career at the University of South Alabama. He was well-known for his research and published over 180 journal articles and three books while a faculty member. Segal left a lasting impact wherever he went, be it the local community, the classroom, or amongst peers.
"Mark Segal was an integral part of the MCOB fabric for over a quarter century. He contributed richly to educating an entire generation of future accountants," said Dr. Alvin Williams, Interim Dean of the Mitchell College and former colleague. "Students recognized Mark as someone who was genuinely interested in their academic and professional success. He was one of the most prolific publishers in the MCOB. Given his accounting and legal backgrounds, Mark really made solid scholarly contributions over a long period of time. His sense of collegiality made a real positive difference in the culture of the MCOB."
The Mitchell College is honored to remember Segal's legacy of academic and professional excellence. Through the education of countless students and invaluable personal and professional contributions to the community, Dr. Mark Segal will live on in the fond memory of the many lives he touched at the Mitchell College at the University of South Alabama.
The college community echoes Dr. Alvin Williams in the sentiment that, "The MCOB is far better for having Mark as a colleague and friend for thirty years."
---
---