Alumni Spotlight: Keidrick Pettaway
---
Posted on June 1, 2021 by Keith Lynn
Keith Lynn
---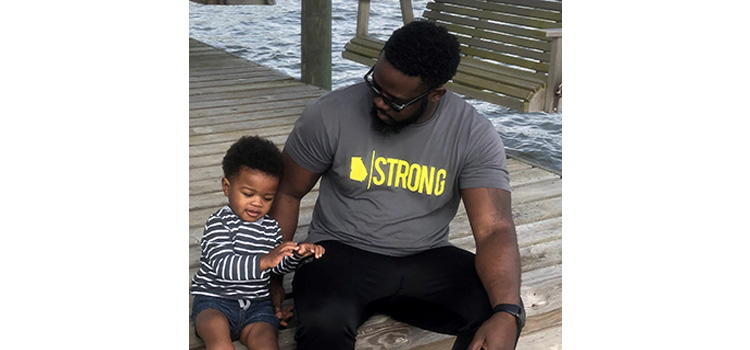 ---
Keidrick Pettaway
BS – Information Technology, 2004
Senior Software Engineer at The SSI Group
Mobile, Alabama

During his time at USA, Keidrick Pettaway says he spent lots of long nights in the computer lab! It was the time period around 2004 – well before the School of Computing had moved to the new location at Shelby Hall and years before everyone had their own personal laptop computer. "The program was challenging, yet rewarding. I would definitely do it all over again," he confirms.
Mr. Pettaway's hard work and long nights paid off as he graduated in 2004 with a bachelor's degree in Information Technology. As a student in the School of Computing, he recognizes Dr. Bob Sweeney as his favorite instructor and says he enjoyed any class that Dr. Sweeney taught. "Dr. Sweeney was very good at explaining the subject content and he used real world examples," says Pettaway.
A software engineer with over 10 years of experience, Mr. Pettaway currently provides new development and maintenance of existing web-based applications with The SSI Group in Mobile, Alabama. He has integrated Microsoft SQL Server Reporting Services into the company's Enterprise Reporting Web application, replacing homegrown report application engines. He currently works in the Product Innovation department. This group is tasked with implementing and evaluating new technologies to ensure they would be a good fit for the core of the organization. The SSI Group is a healthcare revenue cycle management company that helps improve financial outcomes for organizations in the healthcare industry. The company is also a valued internship partner and member of the School of Computing Advisory Board.
Mr. Pettaway believes that community, networking and keeping current with emerging technologies has helped to pave the way to his present position. His eagerness to continually learn and grow, his entrepreneurial spirit and his desire to serve his community have been pivotal throughout his career. He is currently a member of the National Society of Black Engineers and is President of the Lower Alabama.Net User Group.
As words of advice and encouragement to our newest School of Computing graduates, Mr. Pettaway affirms, "Don't be afraid to fail. When you do fail, fail fast. Learn from your mistakes, and always be eager and willing to tackle challenging problems."
---
---