Alumni Spotlight - Kendrick Hillian
---
Posted on October 8, 2021 by Keith Lynn
Keith Lynn
---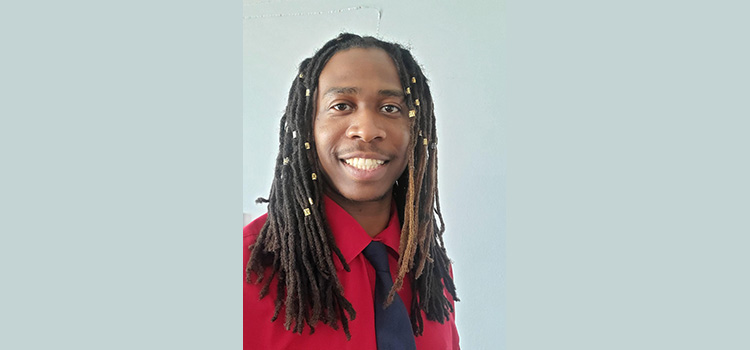 ---
Kendrick Hillian
Kendrick graduated in 2019 as a dual major. One in Computer Science and the other in Mathematics. He initially started college with aspirations to become a Physical Therapist. It wasn't until his sophomore year that he switched to Computer Science. He never knew about writing code and developing until he met a friend who happened to be an IT major. His friend was working on some java code and Kendrick was amazed there were courses that taught programming and things like that. He was immediately sold. He then went and changed majors just shortly after.
He got a job as a Software Engineer at a contracting company before graduating, and had to report only a few days after. He was in Florida doing training for about two months, and once his training completed, he was to start working in Chicago at JP Morgan. He is currently at JP Morgan as a Software Engineer. Most of his days are full of meetings, researching, and helping others. Rarely does he have days where he just sits in front of the computer coding. He still enjoys the job very much though.
Kendrick is also doing Real Estate on the side. He decided to get his broker's license to start venturing out and owning some properties. Alongside the real estate and software engineering, he volunteers for an organization called "We All Code". He works as a mentor teaching kids how to code, and also encourages creativity to help solve problems. He kind of wanted to be a teacher at one point so the volunteering is a really nice thing to do, and he is glad to be a part of it.
---
---