Current IPT Students hired as apprentices at Evonik
---
Posted on June 9, 2023 by Keith Lynn
Keith Lynn
---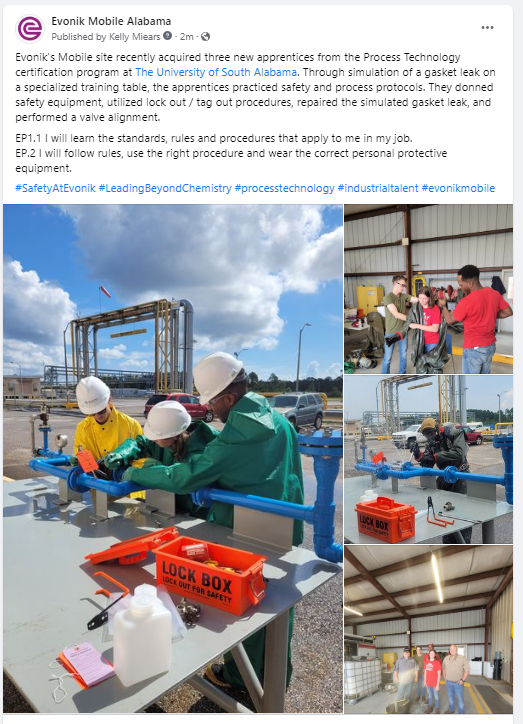 Current IPT Students hired as apprentices at Evonik
---
Evonik's Mobile site recently acquired three new apprentices from the Process Technology certification program at The University of South Alabama. Through simulation of a gasket leak on a specialized training table, the apprentices practiced safety and process protocols. They donned safety equipment, utilized lock out/ tag out procedures, repaired the simulated gasket leak, and performed a valve alignment.
EP1.1 I will learn the standards, rules and procedures that apply to me in my job.
EP1.2 I will follow rules, use the right procedure and wear the correct personal protective equipment.
---
---