Mitchell Supporting Two New Undergrad Programs at Univ. of South Alabama
---
Posted on March 9, 2022 by Keith Lynn
Keith Lynn
---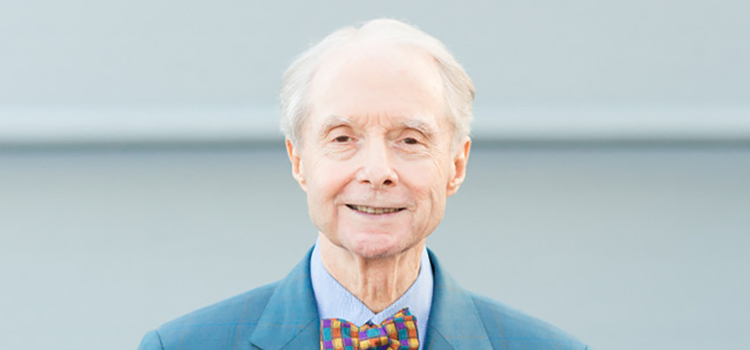 ---
The University of South Alabama is developing two new undergraduate programs thanks to support from Abraham Mitchell. A Bachelor of Science program in Industrial Management and Technology within the School of Computing and a Bachelor of Science program in Organizational Leadership that will be housed in the College of Education and Professional Studies.
Under the proposal, Mitchell will fully fund faculty start-up costs for the Industrial Management and Technology program for a period of 3 years beginning August 1, 2022. He will also fund 75-percent of the faculty start-up and marketing costs for the Organizational Leadership program for four years beginning August 1, 2023. The University will cover the remaining 25-percent of those costs. Both programs will be reviewed after those time periods to determine their status and success.
"A college degree is transformative both for students today, their career trajectory and their future," Mitchell said. "Because of the grant I am providing, these two new undergraduate degree programs can be offered. Education is a game changer, and I am committed to student access and success at USA."
Mitchell also views his support in these two new undergraduate degree programs as an investment in his community.
"Not only will these programs provide USA students with job opportunities in high demand fields, but they will also benefit our business community and industry partners," he said.
The programs will be offered once approved by the Alabama Commission on Higher Education.
"It is impossible to overstate Abe Mitchell's generosity toward the University over the years," said University of South Alabama President Jo Bonner. "His support for these two proposed degreed programs continues his legacy of opening the doors of opportunity for our students."
The Industrial Management and Technology program will focus on the application of engineering principles to the planning and operational management of industrial and manufacturing operations and prepares individuals to plan and manage such operations. It will include instruction in accounting, engineering economy, financial management, industrial and human resources management, industrial psychology, management information systems, mathematical modeling and optimization, quality control, operations research, safety and health issues, and environmental program management."
"The Industrial Management and Technology degree will provide South the opportunity to grow enrollment with incoming freshman, community college transfer students, and working adults; and increase retention by providing students multiple pathways to meet their goals of obtaining a high quality, industry position," said Dr. Andrea M. Kent, interim provost and executive vice president.
The Organizational Leadership will be a cross-disciplinary program including courses in the College of Educational and Professional Studies and the Mitchell College of Business, with up to 30 hours of electives in arts and sciences. The program also provides South the opportunity to develop an online undergraduate degree that it believes will appeal to adult learners, military personnel and traditional undergraduate students.
"We are very excited to be able to begin an undergraduate program in leadership that will translate into many job opportunities as well as offer a strong foundation for various graduate leadership programs at USA," Kent said.
---
---