School of Computing Students Compete in National Cyber Defense Competition
---
Posted on April 8, 2018 by
---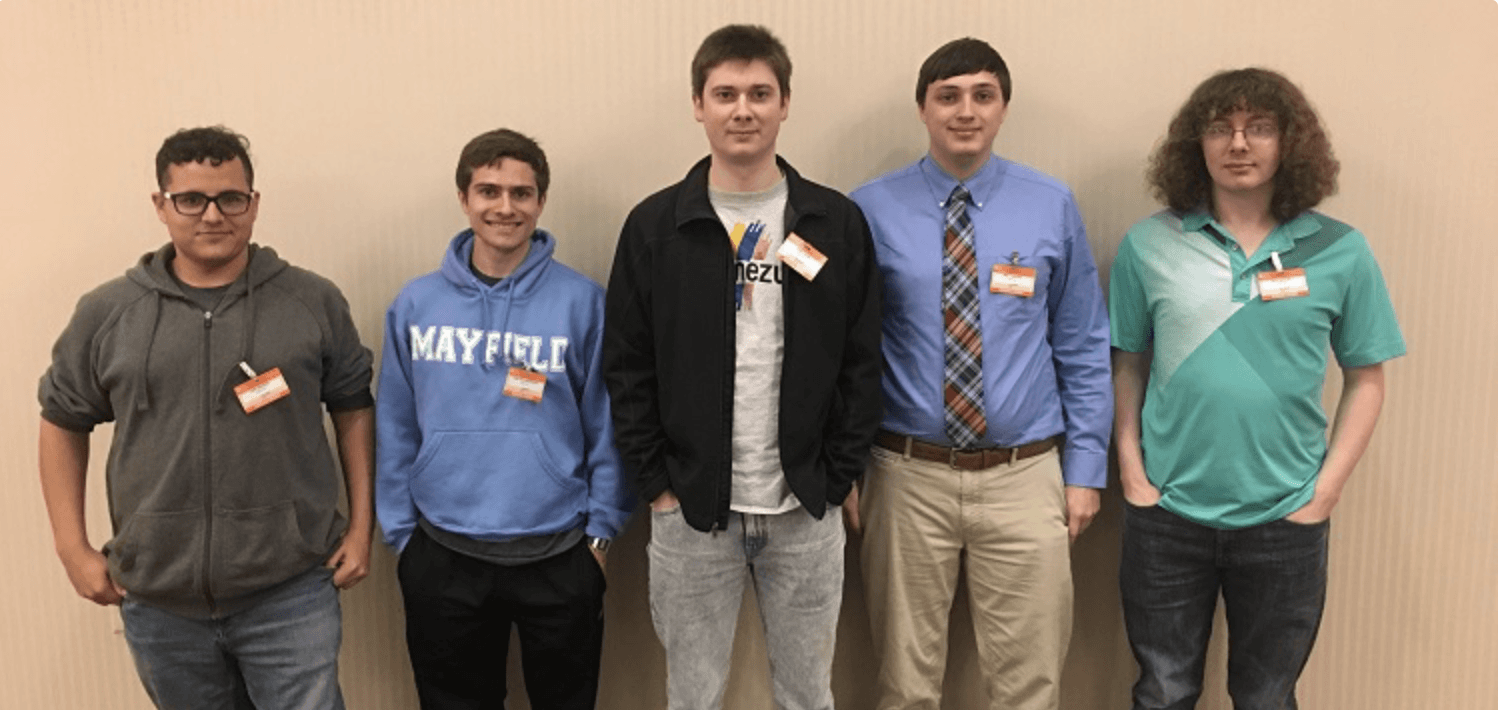 ---
Five computing students from the University of South Alabama will be competing this weekend against 28 other college teams from around the nation in the third annual Department of Energy Cyber Defense Competition.
The team traveled to Oak Ridge National Laboratory in Tennessee to join in the competition with cybersecurity teams located at Argonne National Laboratory in Illinois and Pacific Northwest National Laboratory in Washington.
South's team members are Chase Helms, team captain, senior, information systems major; Seth Benson, sophomore, computer science; Brett Graves, sophomore, information technology; Kane Hollingsworth, freshman, computer science; and Luke Madison, freshman, computer science.
This is the first year that South and its DayZero Cyber Competition student organization have fielded a team for this national event.
This year's competition puts the teams in charge of a mock natural gas company's website. South students and other college teams will serve as "blue teams," tasked with defending their systems against attacks while ensuring the company website is still available for customers to use. The "red team" consists of DOE employees, National Guard cybersecurity experts and private sector workers specializing in data penetration.
According to Dr. Todd McDonald, the team's faculty adviser and professor of computing, the goal will be to test the mettle of the defenses set up by the blue team and prevent exposure of customer information or disruption of service to customers.
This event, like others for which DayZero members train, aims to develop a workforce of cyber professionals with competencies relevant to the energy sector and raise awareness of cutting-edge cybersecurity skills and knowledge. The students are exposed to scenarios that professionals working in our nation's critical infrastructure address daily.
"This competition is just one example of how our students are being prepared for real-world, cutting-edge jobs in the cybersecurity field as part of the programs and opportunities offered by USA in the School of Computing," McDonald said.
---
---