Graduate Student Spotlight: Aleise McGowan
---
Posted on September 17, 2019 by Spencer Radford
Spencer Radford
---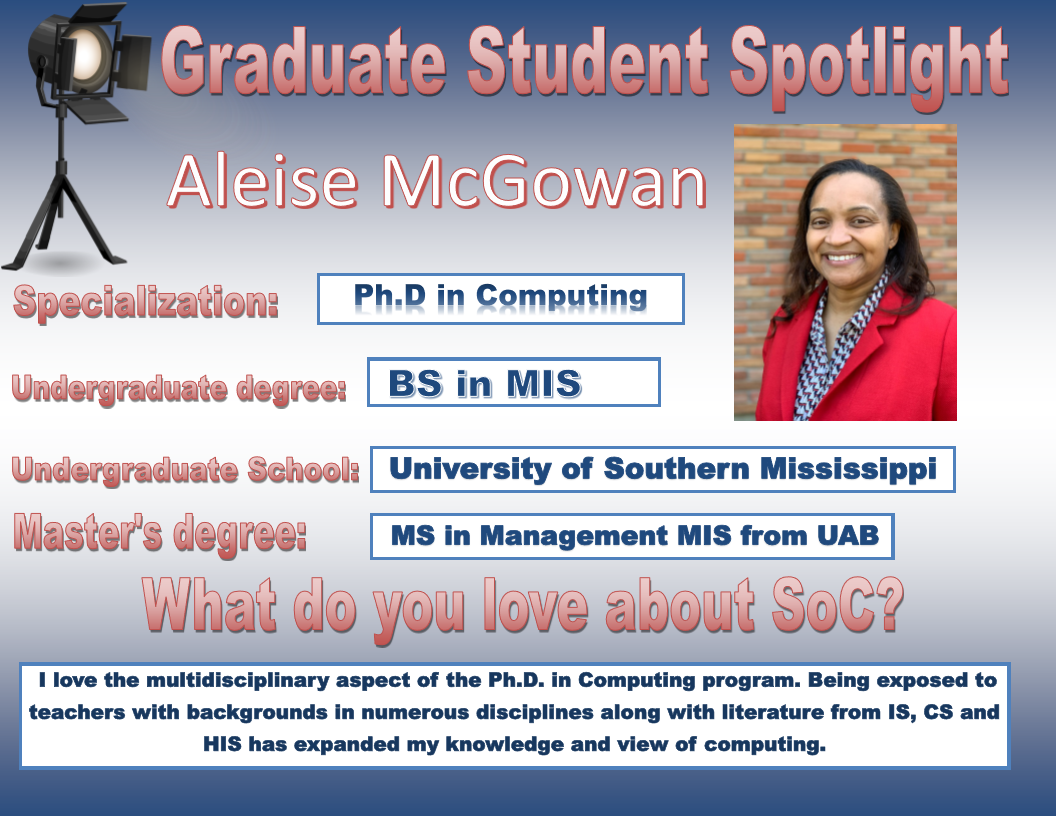 Specialization: Ph.D. in Computing
Undergraduate degree: BS in MIS
Undergraduate School: University of Southern Mississippi
Master's degree: MS in Management MIS from UAB
What do you love about SoC?
"I love the multidisciplinary aspect of the Ph.D. in Computing program. Being exposed to teachers with backgrounds in numerous disciplines along with literature from IS, CS and HIS has expanded my knowledge and view of computing. "
---
---
In Case You Missed It: Watch the SoC Alumni Reunion Presentation...

MOBILE, Ala. (WKRG) -- Meteorologists such as our First Alert Storm Te...

October is National CyberSecurity Awareness Month (NCSAM) and the Scho...

The University of South Alabama is one of five institutions to receive...