Graduate Student Spotlight: Krista Stacey
---
Posted on August 1, 2019 by Spencer Radford
Spencer Radford
---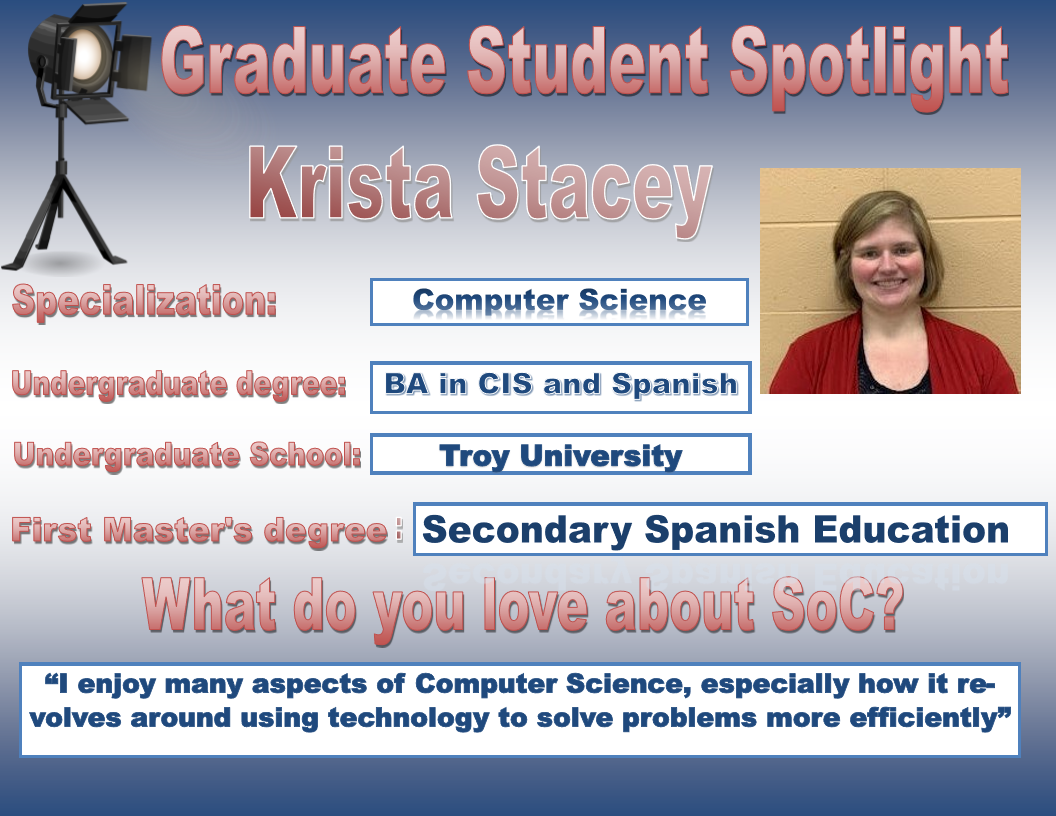 Specialization: Computer Science
Undergraduate degree: BA in CIS and Spanish
Undergraduate School: Troy University
First Master's degree: Secondary Spanish Education
What she loves about SoC?
"I enjoy many aspects of Computer Science, especially how it revolves around using technology to solve problems more efficiently"
---
---
In Case You Missed It: Watch the SoC Alumni Reunion Presentation...

MOBILE, Ala. (WKRG) -- Meteorologists such as our First Alert Storm Te...

October is National CyberSecurity Awareness Month (NCSAM) and the Scho...

The University of South Alabama is one of five institutions to receive...