Advance your career with the University of South Alabama and Amazon Career Choice.
The University of South Alabama is proud to be part of the Amazon Career Choice network. This exciting partnership empowers Amazon employees to complete an undergraduate degree, graduate degree or certificate program with pre- paid tuition benefits. Learn new skills for your career success at Amazon or elsewhere.
Attend USA online or on campus.
Amazon Career Choice benefits include:
Tuition, books and fees pre-paid by Amazon, up to an annual maximum benefit.
Fast starts, with employees eligible to participate in Career Choice after 90 days of employment.
No limit to the number of years employees can utilize the benefit.
Aligned program offerings to internal roles and career pathways, offering opportunities for employees to pursue their career within Amazon or elsewhere.
Get Started
For full details on how to enroll in the program, Amazon employees should visit the Amazon Career Choice website.
We can help
Still have questions about the Amazon Career Choice program or USA? Contact us to learn more.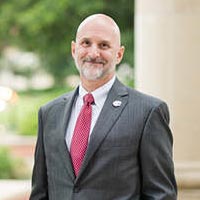 The educators in the Amazon Career Choice partner network deliver on Amazon's commitment to provide hourly employees with best-in-class support in their path to career success at Amazon or elsewhere. Together, we are committed to providing
excellent education, job placement resources, and continuous improvements to the student experience.