Tournaments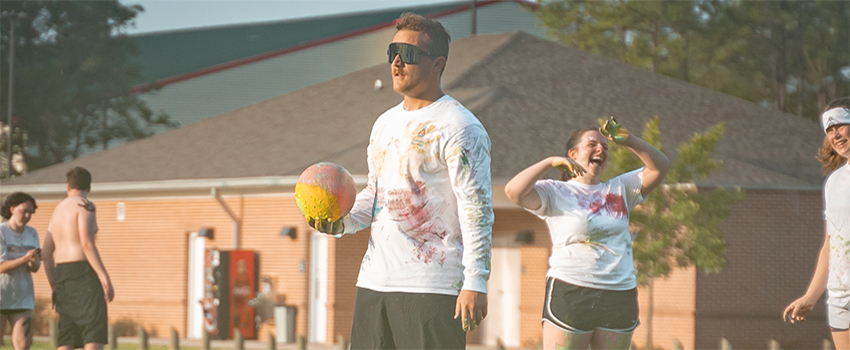 Tournaments are one-day competitions for teams or individuals that are usually free to join.
Fall 2022
Battle of the Halls: Sunday, August 21, 6:00pm
Think you have the best residence hall on campus? This is your opportunity to bring victory to your hall as you and your roommates compete in different field day activities. We'll have games, food, music and more! Which Hall will come up on top? Register online.