About Us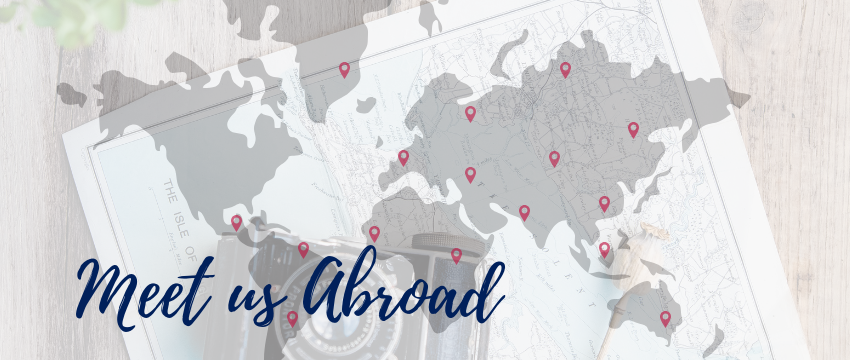 The Office of Global Outreach is responsible for student recruitment. Our two recruiters travel all over the world to meet students just like you! If you live in any of the locations listed below, send an email to globaloutreach@southalabama.edu so we can give you more information on the event in your country!
Fall 2019 Recruitment Schedule
Asia
Da Nang, Vietnam
Ho Chi Minh, Vietnam
Kuala Lumpur, Malaysia
Jakarta, Indonesia
Bangkok, Thailand
Chiang Mai, Thailand
India
Mumbai, India

Hyderabad, India
Kathmandu, Nepal
Latin America
Montevideo, Uruguay
Rio de Janeiro, Brazil
Panama City, Panama
Barranquilla, Colombia
Bogotá, Colombia
Quito, Ecuador
Guatemala City, Guatemala
Middle East/North Africa
Baku, Azerbaijan
Dubai, UAE
Abu Dhabi, UAE
Manama, Bahrain
Amman, Jordan
Doha, Qatar
Beirut, Lebanon
Cairo, Egypt
West Africa
Abidjan, Cote d'Ivoire
Lagos, Nigeria
Abuja, Nigeria
Accra, Ghana
Cape Town, South Africa
To find other events around the globe, visit the EducationUSA Website.