About Us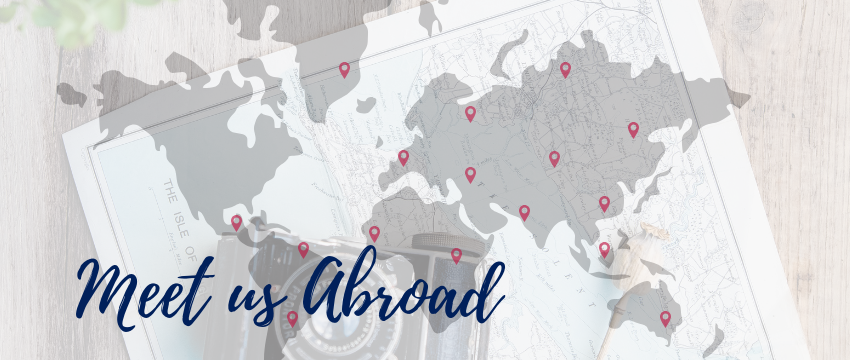 The Office of Global Outreach is responsible for international student recruitment. If you'd like to meet a University of South Alabama recruiter in your home country, please see our locations below. You can also send an email to globaloutreach@southalabama.edu so we can give you more information on events we will be participating in this season.
We also encourage you to connect with your local EducationUSA Office for in-country support with your applications and information on studying in the United States.
Follow us on social media to see more!
---
Fall 2020 Recruitment Schedule
Date
Event
Location/Region
Venue & Time
8 Sept
CIS Virtual Fair
Africa

09:00–12:00 & 18:00–20:00 EAT (Eastern Africa Time)

10 Sept
Cialfo International Week
Asia Pacific, Europe, Middle East, Africa

11:00–11:45 SST (Singapore Standard Time)

Click Here for More Information on Cialfo International Week

15 Sept
Cialfo North America Week
North America

13:00–13:45 EDT (Eastern Daylight Time)

Click Here for More Information on Cialfo North America Week

17 Sept
CIS Virtual Fair
Southeast Asia

09:00–12:00 & 18:00–20:00 ICT (Indochina Time)

19 Sept
EducationUSA Virtual Fair
Western Hemisphere

9:00–18:00 EDT (Eastern Daylight Time)

22 Sept
CIS Virtual Fair
East Asia & Oceania

09:00–12:00 & 17:00–19:00 CST (China Standard Time)

29 Sept
CIS Virtual Fair
The Americas

07:00–10:00 & 17:00–19:00 CDT (Central Daylight Time)

2-3 Oct
EducationUSA Graduate Virtual Fair
South Asia

17:30–22:30 IST (Indian Standard Time)

Registration Information Coming Soon

6 Oct
EducationUSA Virtual Fair
Greece

18:00–21:00 EEST (Eastern European Summer Time)

For More Information and to Register for USA Virtual Fair, Click Here

9-10 Oct
EducationUSA Undergraduate Virtual Fair
South Asia

17:30–22:30 IST (Indian Standard Time)

Registration Information Coming Soon

17 Oct
EducationUSA Virtual Fair
Central Asia

05:00–11:00 EDT (Eastern Daylight Time)

Registration Information Coming Soon

22 Oct
AEO Virtual Fair
Southeast Asia

08:00–10:00 EDT (Eastern Daylight Time)

Registration Information Coming Soon

24 Oct
EducationUSA Virtual Fair
Russia

06:00–10:00 EDT (Eastern Daylight Time)

Registration Information Coming Soon

31 Oct
EducationUSA Virtual Fair
Armenia, Moldova, Ukraine

09:00–15:00 EDT (Eastern Daylight Time)

Registration Information Coming Soon

7 Nov
EducationUSA Virtual Fair
Azerbaijan, Georgia, Belarus

07:00–13:00 EST (Eastern Standard Time)

Registration Information Coming Soon

14 Nov
BMI Virtual Fair
Brazil

Timing Information Coming Soon

Registration Information Coming Soon

16 Nov
EducationUSA Webinar
Saudi Arabia

20:00–21:00 AST (Arabian Standard Time)

20 Nov
BMI Virtual Fair
Middle East

Timing Information Coming Soon

Registration Information Coming Soon

2 Dec
AEO Virtual Fair
Southeast Asia

07:00–09:00 EST (Eastern Standard Time)

Registration Information Coming Soon

5 Dec
BMI Virtual Fair
Mexico, Caribbean, Central & South America

Timing Information Coming Soon

Registration Information Coming Soon