About Us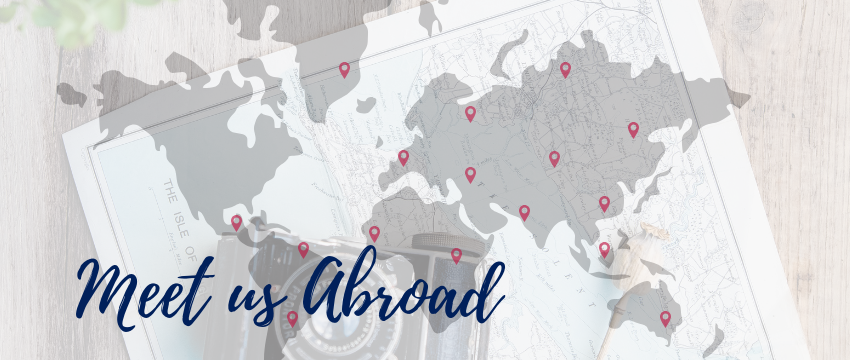 The Office of Global Outreach is responsible for student recruitment. Our two recruiters travel all over the world to meet students just like you! If you live in any of the locations listed below, send an email to globaloutreach@southalabama.edu so we can give you more information on the event in your country!
Spring 2020 Recruitment Schedule
India/Bangladesh/Nepal
Dhaka, Bangladesh
Kathmandu, Nepal
New Delhi, India
Jaipur, India
Coimbatore, India
Ahmedabad, India
Hyderabad, India
Latin America
Curitiba, Brazil
Sao Paulo, Brazil
Panama City, Panama
Quito, Ecuador
Bogota, Colombia
Cali, Colombia
Medellin, Colombia
Pereira, Colombia
Bucaramanga, Colombia
Middle East
Abu Dhabi, UAE
Doha, UAE
Manama, Bahrain
Doha, Qatar
Casablanca, Morocco
Sharjah, UAE
Beirut, Lebanon
Ras-Al-Khaima, UAE
Europe
Lisbon, Portugal
Skopje, North Macedonia
Pristina, Kosovo
Tirana, Albania
Podgorica, Montenegro
Sarajevo, Bosnia
Zagreb, Croatia
Ljubljana, Slovenia
Belgrade, Serbia
Nicosa, Cyprus
To find other events around the globe, visit the EducationUSA Website.