Information for Parents and Friends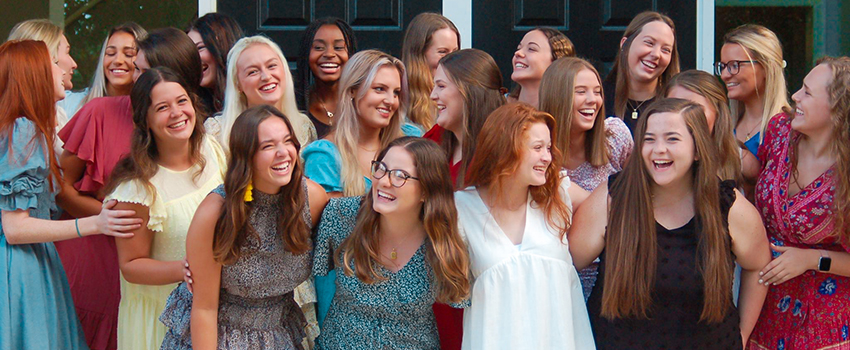 We are so excited that your student will be attending South this fall and wants to participate in sorority recruitment! We realize this is not only a new and exciting experience for your student, but also for you. Although each journey is different, together you can support each other through this new experience. As a Potential New Member (PNM), your student will experience moments where they are excited, confused or even overwhelmed. Panhellenic recruitment looks very different from previous years, so even if you were in a fraternity or sorority, understanding how it must feel to participate in the process now is hard to comprehend. However it continues to be important to advise PNM's not to judge a book by its cover, to follow their heart and not be swayed by a chapter's social status or other's opinions. The chapters continue to try to provide insight as to who they are, while you are encouraging your student to show their most authentic self during the process.
For more information on how the recruitment process works and information on how to support your student during the process please visit this link on the National Panhellenic Conference website.
The South Alabama College Panhellenic Council (CPC)