The Connie Hudson Mobile Regional Senior Community Center Art Exhibit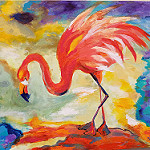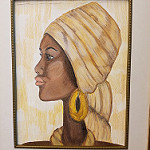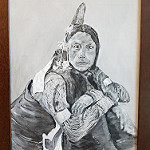 Mobile, AL – The University of South Alabama Marx Library is proud to present the art works of The Connie Hudson Mobile Regional Senior Community Center in the Mary Elizabeth and Charles Bernard Rodning Gallery of Art on the third floor of the Library. The exhibit will be on display from August 1 to September 29, 2017.
The art program was one of the first to be developed when the Senior Center opened in 2007. James E. Conlon, Emeritus Professor of Art from The University of South Alabama, was the guiding hand and person who first developed the programs the Center offered in the Arts, with the help of several volunteer teachers in drawing, painting, beading, and quilting. The painting and drawing classes are now being run by a series of volunteer teachers: Charmaine Neylon, Carmel Alvis and Sean Webb.
The Art Program is a vital part of the Senior Center's operation. The art classroom is in use for painting and drawing Monday, Wednesday and Friday from 10 am to 2 pm. Watercolor classes are offered from 10 am until 1 pm on Tuesdays and another group of advanced painters meet Tuesday afternoon from 2:30 pm until 5 pm.
The artists who are participating in the Marx Library show are a diverse group of men and women, mostly retired, who enjoy a new way of expressing themselves in the visual arts. Center membership begins at the age of 55, but there is no upper limit. The Center has very sprightly 80 year olds drawing and painting as proficiently as youth. The art portrayed in the exhibit ranges from primitive to impressionist, realism to abstraction.
The exhibit is free and open to the public during regular library hours.