D'Iberville: Remembering Katrina, Celebrating Recovery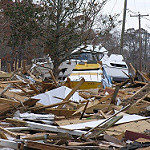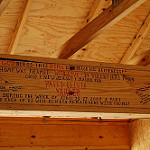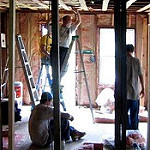 Mobile, AL – On March 2, 2017 at 1:00 p.m., the D'Iberville Volunteers Foundation will present a new exhibit, "D'Iberville: Remembering Katrina, Celebrating Recovery" at the Mary Elizabeth and Charles Bernard Rodning Gallery of Art, University of South Alabama Marx Library. This exhibit tells the story of this small town's experiences following Hurricane Katrina. From the period immediately following the passage of the hurricane to its recovery as a vibrant economic leader in South Mississippi, the exhibit uses pictures, artifacts, artwork in several media, and the words of both the citizens of D'Iberville and the volunteers who came from 49 states and 7 foreign countries to travel through the devastation to the first disaster responses all the way to recovery. It captures the incredibly resilient spirit of the citizens and the overwhelming volunteer response that enabled this town that was left with 475 slabs and a destroyed Old Town area as well as a surge and wind damaged northern area to come back stronger than ever. The D'Iberville Volunteers Foundation, led by two local citizens, Irene McIntosh with a doctorate in Counseling Psychology and Ed Cake with a doctorate in Biological Oceanography, focused on rebuilding or building new homes for the residents and restoring a community. They used the scientific method to define and manage the work of the thousands of volunteers to rehabilitate more than 1000 homes and properties as well as building 41 new homes from the ground up. Meanwhile, city leaders and employees worked diligently to restore the city infrastructure and economic base. This two-pronged approach expedited D'Iberville's recovery.
The exhibit will be on display from March 1 through April 30, 2017. It is free and open to the public during regular library hours.