Helen Keller Art Show of Alabama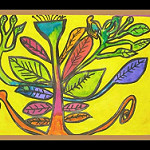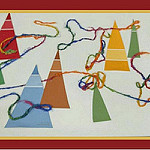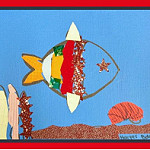 Mobile, AL – The 2017 Helen Keller Art Show of Alabama is currently on display in the first floor gallery of the University of South Alabama Marx Library. The show will be on exhibit from November 16, 2017 – January 31, 2018. It is free and open to the public during regular Library hours.
The Helen Keller Art Show of Alabama is an annual show for Alabama students who are visually impaired, blind, or deaf/blind. It was established in 1983 as a cooperative project between agencies serving children with visual impairments. The art show is open to students of all ages in Alabama public, private, residential, and home schools. The philosophy of the exhibit is that all participating students are considered winners and teachers are encouraged to incorporate visual arts into the individual educational plan of each student. The show provides students an opportunity to showcase their special talents and abilities. The artwork is unique with emphasis on creativity, color, and tactile media.
Every year, the art show travels throughout the state of Alabama and is displayed in museums, art galleries, and agencies. The grand prize winner's art remains in a permanent collection at Ivy Green in Tuscumbia, Alabama, which is Helen Keller's birthplace.
Support for the annual Helen Keller Art Show of Alabama is provided through the sale of the art and through sponsors, including UAB Vision Science Research Center – Education and Outreach Module, UAB School of Optometry, UAB Program for Visual Impairments, UAB School of Education, EyeSight Foundation of Alabama, Callahan Eye Foundation Hospital, the Patty Johnson Award, the Colbert County Tourism and Convention Bureau, the Nelson Family Award, and the Boyd Rogan Family Award.