War and Remembrance on the Alabama Gulf Coast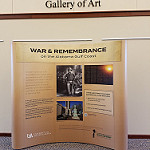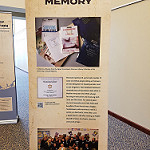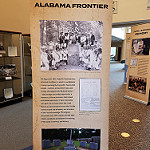 The University of South Alabama Marx Library is pleased to present a new exhibit entitled, "War and Remembrance on the Alabama Gulf Coast," a museum installation that will introduce its viewers to the concept of collective memory and tell the story of the people and places associated with war remembrance in our region. In addition to the panel displays, the glass cases are full of books, photographs and artifacts pertaining to wars throughout our history.
For more information, including audio clips, go to: https://www.southalabama.edu/departments/research/warandmemory/exhibit.html
This exhibit is currently on display through February 28, in the Mary Elizabeth and Charles Bernard Rodning Gallery of Art on the third floor of the library. The exhibit is free and open to the public during regular library hours.