Drive-By Truckers' Hood to Perform
---
Posted on February 21, 2020
Amber Day
---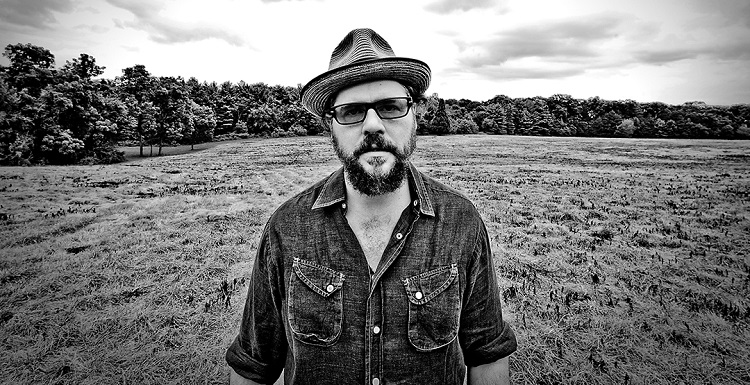 The third installment of the Annual Songwriter Keynote will feature a performance by Patterson Hood of Drive-By Truckers. Photo: Andy Tennille
---
The third installment of the Annual Songwriter Keynote will be held Monday, March 2 in the John W. Laidlaw Performing Arts Center theatre at the University of South Alabama. Doors will open at 7 p.m., and the show begins at 7:30 p.m.
The event will feature a musical performance by Patterson Hood of Drive-By Truckers, a short presentation on roots music by Peter Cooper from the Country Music Hall of Fame, and a roundtable discussion to include critically acclaimed singer-songwriter Will Johnson.
Admission is free and open to the public. Seating is limited and will be assigned on a first-come, first-served basis at the door on the day of the show.
"The Independent Music Collective is excited to host this event," said Justin St. Clair, associate professor in the USA English department and faculty advisor for the Independent Music Collective. "We're thrilled to bring someone of Patterson Hood's stature to campus, and can't wait to hear what Peter Cooper and Will Johnson have to say on the importance of American roots music."
Rolling Stone calls the Drive-By Truckers "the boldest, baddest Southern band in the land." Hood co-founded the critically acclaimed rock 'n' roll band whose much-anticipated 12th studio album, "The Unraveling," was recently released by ATO Records. The Los Angeles Review of Books says Hood is "one of the sharpest observers of Southern culture and society."
Patterson is a native of Alabama, and his father, David Hood, was a member of the Muscle Shoals Rhythm Section known as the "Swampers," which founded the Muscle Shoals Sound Studio in 1969. Many singers recorded hits at the studio, including R.B. Greaves, Aretha Franklin, Bobby Womack, Paul Simon, Millie Jackson, Bob Seger, Willie Nelson, Rod Stewart, Jimmy Buffett and the Oak Ridge Boys.
Cooper is currently a writer and editor for the Country Music Hall of Fame. Nashville Arts & Entertainment Magazine named Cooper one of Nashville's "10 Most Interesting People." He is a longtime music journalist for The Tennessean, Grammy-nominated producer, critically acclaimed songwriter and musician, senior lecturer in music history and literature at Vanderbilt University's Blair School of Music, and the author of "Johnny's Cash and Charley's Pride: Lasting Legends and Untold Adventures in Country Music."
Johnson was the longtime leader of the indie-rock band Centro-matic. He has also played drums for Monsters of Folk, filled in on guitar for Drive-By Truckers, and collaborated with Jay Farrar, Jim James and Anders Parker to record the unpublished work of Woody Guthrie — all this while releasing a half-dozen solo albums of his own, including "Wire Mountain" in 2019.
Thanks to a grant from the Alabama Humanities Foundation, a state partner with the National Endowment for the Humanities, everyone who attends the event on March 2 will receive a complimentary copy of "IMC Volume One," a compilation album on red vinyl documenting the first 10 years of the Independent Music Collective's listening-room concert series at Satori Coffee House.
In addition to the Alabama Humanities Foundation and the Independent Music Collective, sponsors include the USA department of English, Stokes Center for Creative Writing, USA department of theatre and dance, and USA College of Arts and Sciences.
The Independent Music Collective is a student organization at the University of South Alabama that works together with faculty, staff, alumni and members of the broader community in an effort to enrich Mobile's music scene. Founded in 2009, it has hosted numerous nationally acclaimed musicians, including Dan Bern, Malcolm Holcombe, Otis Gibbs, Richard Buckner, Will Johnson, Tim Easton, Eef Barzelay, Charlie Parr, Kevin Gordon, Scott H. Biram, Lydia Loveless and Hurray for the Riff Raff.
For more information about the Annual Songwriter Keynote to be held March 2, visit rootsonrecord.org.
---