USA to Collaborate on Flight Works Alabama
---
Posted on September 20, 2018
Bob Lowry
---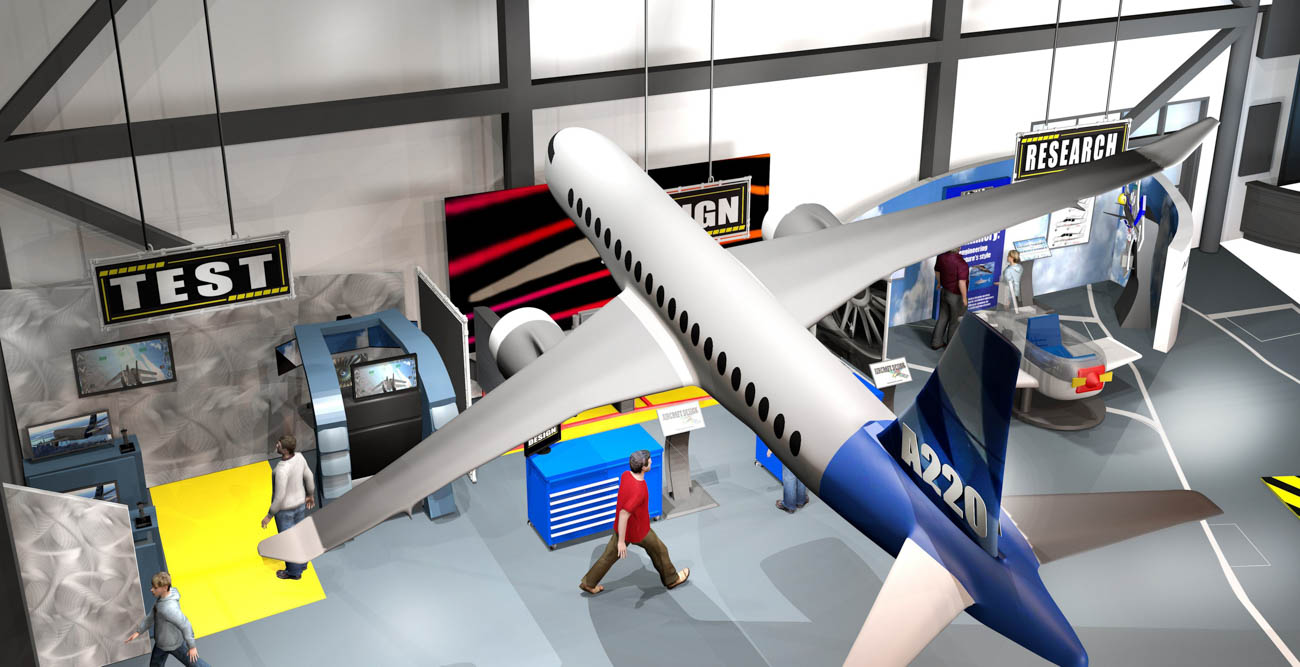 Above is a rendering of the Flight Works Alabama aviation experience center to be built next year. The University of South Alabama is partnering with Airbus to provide support in several areas.
---
The groundbreaking ceremony recently held for the new Flight Works Alabama "aviation experience center" will enable the University of South Alabama to break new ground in its relationship with Airbus.
The hands-on instructional facility, which will be built adjacent to Airbus' complex at the Mobile Aeroplex at Brookley, has a targeted completion date in 2019. Its goal is to bolster Alabama's workforce development efforts and inspire young people to pursue careers in aerospace.
South Alabama plans to engage with the initiative in several areas, ranging from engineering, robotics, and computer programming, to hospitality and tourism management.
"We're excited about the possibility of doing some drone workshops for engineering outreach programming," said Dr. Carlos Montalvo, assistant professor of mechanical and aerospace engineering at USA. This fall USA launched a new academic concentration in aerospace engineering.
When completed, Flight Works Alabama will be a 19,000 square foot experience center housing a large interactive exhibition area, classrooms, a collaboration room, a workshop, a restaurant and a gift shop.
Located just off the campus of Airbus' aircraft manufacturing facility, it will also be a gateway for public tours of Airbus' A320 family assembly line. "Flight Works is also interested in using South's Hospitality & Tourism Workforce Innovation Alliance to staff tours and handle other aspects of hospitality at the facility," said Dr. Evelyn Kwan Green, director of the Alliance.
South anticipates several opportunities for engagement with the Flight Works Alabama facility, including but not limited to the College of Engineering, the School of Computing, the College of Education and Professional Studies, and the Office of Research Innovation.
"USA can help ensure that visitors to Flight Works Alabama will have a greater knowledge and appreciation of how aviation enriches everyone's lives," said Dr. David Johnson, provost and senior vice president for academic affairs at USA.
---