Six Ways to Shop Smarter This Holiday Season
---
Posted on November 21, 2019
Bob Lowry
---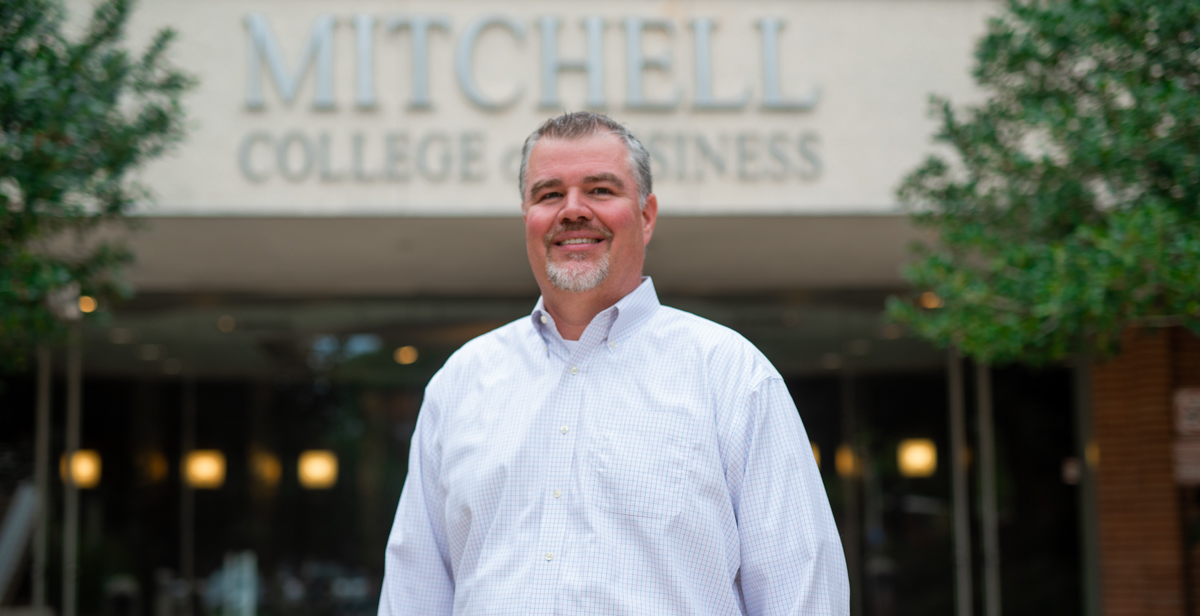 Dr. Chris Lawrey, assistant professor of economics and finance in the Mitchell College of Business at the University of South Alabama, said the best time to start planning for the holidays is in January. "After the holidays, assess your spending and create a budget for next year, then open a savings or Christmas Club account and set up automatic payments to that account every pay period," he said
---
According to the National Retail Federation, or NRF, the average shopper will spend slightly more than $1,000 this holiday season on gifts for friends and family. Dr. Chris Lawrey, assistant professor of economics and finance in the Mitchell College of Business at the University of South Alabama, cautions that overspending is a gift no one wants to receive after the holidays.
"While it is true that it is better to give than to receive, giving should not require overspending," Lawrey said. "Please consider the 'opportunity cost' of overspending during the holidays. In economics, an opportunity cost is the value of next-best use of a resource. Overspending by just $200 during the holidays is literally costing you more than a thousand dollars of future savings, assuming 6% for 30 years.
"One of the easiest ways that you can begin securing that future is spending less during the holidays and wisely investing the savings. With that in mind, here are a few tips from S. CLAUS for spending less this holiday season:
Start shopping ASAP. Last-minute shopping creates a sense of panic and may lead to overspending on items that no one wants. Why do you think those items are still available?
Create memories, not landfill. Family outings or excursions are a great way to spend time with family and friends during the holidays. Often these events are the most remembered and appreciated activities of the season. This does not have to be an all-expense paid trip to Gatlinburg for a week. It could be a much more budget friendly trip to an escape room, ropes course, or even staying at home and playing a fun family game.
Look for discounted gift cards. Warehouse clubs typically offer deep discounts on gift cards to popular restaurants and specialty stores. Plus, according to the NRF, gift cards and certificates are one of the most desired gifts. Saving money on a gift that the person actually wants is a win-win.
Avoid using credit cards to finance holiday overspending. If you are purchasing most of your gifts with credit cards, then you are most likely overspending. If you use credit cards in order to get extra discounts, rewards or points, make sure to pay off the balance before interest is assessed. Only one to two months of interest may completely offset any "rewards" earned. Paying interest on your holiday spending is not smart money management.
Use a list with limits for each person. A list with dollar limits helps you prioritize and control your spending per person, thus better controlling overall spending.
Stop Santa from over gifting. A common suggestion for children is only four gifts including one want, one need, one item of clothing and one book.
"A good way to control your spending is advance planning. After the holidays, assess your spending and create a budget for next year, then open a savings or Christmas Club account and set up automatic payments to that account every pay period.
"Hope that you all have a Merry Christmas and Happy New Year!"
---
Dr. Chris Lawrey earned his doctorate in finance from the University of Mississippi. He recently presented the personal finance seminar "How Holiday Spending Can Impact Your Retirement" to two different groups at USA. His research interests include working capital management, cash management, trade credit and corporate finance, and collaborating with S. Claus on holiday shopping ideas.
---