Why USA Tech Park?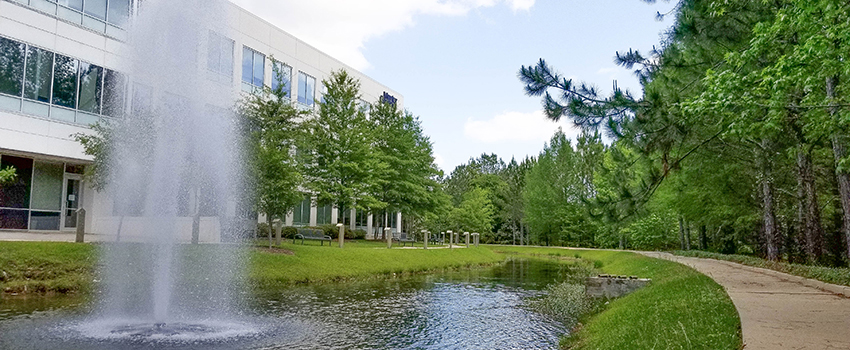 The Park serves to facilitate new and enhanced types of interaction between the University and the wider public and private communities. It is the catalyst that advances regional development in a collaborative, principled, entrepreneurial manner by directing resources at innovative endeavors that respect and elevate the economic, environmental and social well-being of the region.

AMENITIES
---
Established in 2003, the USA's Technology and Research Park offers its tenant partners a combination of state-of-the-art facilities at a premier address. It provides unique access to University resources and the opportunity to interface and collaborate with University faculty and students.

INNOVATION
---
Mobile and USA are all redefining business in the south. The University was named "Innovator of the Year" by the Mobile Area Chamber of Commerce and the Gulf Coast Technology Council. A "can do" attitude and a culture of innovation and entrepreneurship are driving the new economy.

BENEFITS
---
Tenant partners are considered to be part of our University family, and as such can access a full array of benefits and services. These include: tuition discounts for employees and their dependents, use of recreation center facility, USA Credit Union membership, and much more!
Connect - Collaborate - Innovate
Never before have the academic, private, and public sectors shared such a common vision – a vision that recognizes innovation as a critical component to economic growth and competitive advantage. Through Park-generated strategic alliances and the alignment of resources and talent, we help industries to thrive and prosper. The Park is your conduit to strategic alliances that will enhance your business in the global marketplace.
An Innovation in Collaboration
The Park is your partner to help develop new inputs and innovative ideas for your business. More than just facilities, the Park is the conduit that connects industry to the specialized knowledge, talent and array of resources required to unlock its innovative potential.
Our mandate is to assist in bringing innovation to market, thereby enhancing the competitive stature of the region's industrial sector. Think of the Park as your point of first contact if you are seeking to create competitive advantages for your business.
Why it Works
We have a "market-driven" focus for practical innovation. Today's business problems drive our activities and are tackled head-on. The park is in business for business