Financial Aid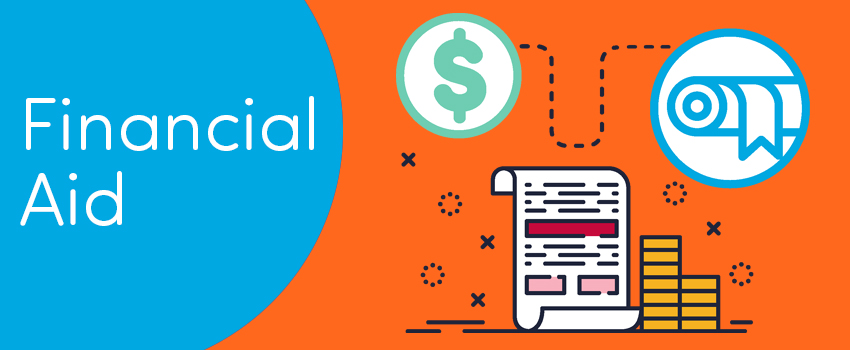 Many students receive financial aid to help pay for college. As early as October of your senior year in high school, you can begin this process - completing the Free Application for Federal Student Aid (FAFSA). The FAFSA is what the Department of Education uses to determine your eligibility to receive aid.
Filling out the FAFSA
To apply for federal aid (including grants and loans) you need to complete the Free Application for Federal Student Aid (FAFSA). The FAFSA is also an important step in scholarship application processes and identification or other forms of aid. When completed, you are not obligated to accept any loans or program aid, but this may ensure your eligibility for other institutional and external funding.
Making Sense of your Federal Financial Aid
Data provided on the Free Application for Federal Student Aid (FAFSA) will be analyzed according to federal, state and institutional guidelines. A formula established by the United States Congress will be used to determine the Expected Family Contribution (EFC). Once all processing requirements are met, a student's aid offer will be determined and the student will be notified through their JagMail email address to review their offer in PAWS.
The Faces of Federal Financial Aid
There are multiple forms of Federal Financial Aid available to students and their parents to help pay for college, including federal, state and private loan programs.
Free Money – AKA Federal Grants. A Federal Pell Grant is a need based grant given to undergraduate students working on a first bachelor's degree. Eligibility is determined through a standard formula established on the FAFSA.
Direct Subsidized Loan. The Direct Subsidized Loan is offered to undergraduate students with demonstrated need. The federal government pays the interest while the student is in school.
Direct Unsubsidized Loan. The Direct Unsubsidized Loan is offered to students without demonstrated need. The student borrower pays the interest while in school and during the grace period.
Verifications
Approximately 30% of all applications each year will be selected by the Federal Processor for verification, a review process which requires documentation of select data elements of a student's FAFSA. When selected, students will be notified and directed to the USA Financial Aid Verification Portal to review outstanding requirements and upload the requested documentation. Students will be made aware of these requests via JagMail.

When you accept and receive financial aid, you also accept the responsibility to maintain Satisfactory Academic Progress (SAP). There is a direct correlation between your academics and your financial aid eligibility. The Financial Aid SAP process runs at the end of every term once grades are final and your SAP Status is updated. You can view your SAP status anytime in PAWS.