2019 SURF Request for Proposals

The Summer Undergraduate Research Fellowship (SURF) program is accepting proposals! This program supports outstanding students from all academic majors participating in scholarly research projects or creative activities under the direction of faculty mentors. Fellows are offered opportunities to:
Acquire scholarly expertise through hands-on experience
Develop skills in scholarly communication
Enjoy participation in a community of scholars
Contribute to the discovery of new knowledge or development of new perspectives
Before submitting your application, you should read the detailed proposal guidelines and start your preparation by downloading this SURF proposal worksheet.
Applications are processed through the JagSPOT web site maintained by the Office of Scholarship Services. Click this icon to log in to JagSPOT.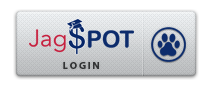 Check back soon for a schedule of SURF proposal workshops.
Important dates:
Application open in JagSPOT January 22
Application deadline March 1
Award notifications April 12
Program starts May 13
Program ends July 19
Who is eligible?
Any academic major at South Alabama
Must be enrolled in Fall 2019
Minimum GPA of 3.0 (some flexibility)
What is the award?
Stipends of $2000 are disbursed over the summer as fellows submit benchmark requirements.
What are the expectations for SURF participation?
Attend an information session in late April
Participate in SURF workshops on Tuesday during summer
Work on your project at least 20 hours per week through the 10-week program
Submit required program benchmark documents on time
Present in the Undergraduate Research Symposium on November 1
If you have questions about finding a mentor, eligibility, expectations, or writing the proposal, contact Dr. Wheeler at cwwest@southalabama.edu.
The deadline is for complete applications, filled by student and mentor, which should be received by 5:00 p.m. Friday, March 1, 2019.