Goals For BMD Graduates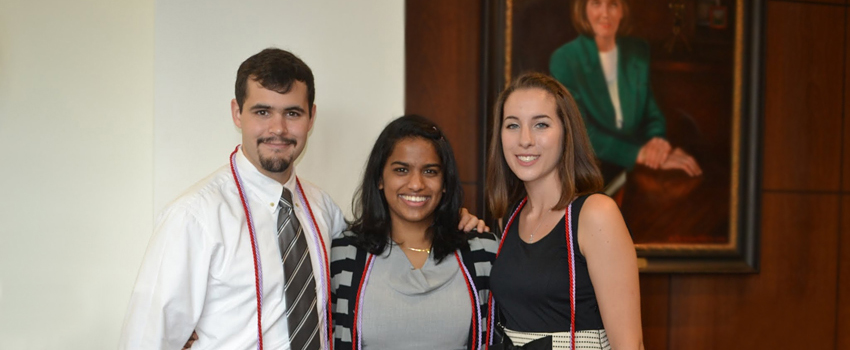 While the three main responsibilities of the Biomedical Sciences Department are education, research, and service, there is no more important activity for the faculty than striving for excellence in the training of students. Thus, the Biomedical Sciences faculty have agreed on common goals and minimal standards for all BMD graduates.

All BMD graduates should:
Have a strong background in the biomedical sciences. This includes education in anatomy, biochemistry, physiology, immunology and virology, microbiology, pathophysiology, neurosciences, pharmacology, and biomedical research.
Be competent in written and oral communication. BMD graduates should be able to express facts, ideas, and points of view in a clear and well organized manner.
Develop logical thought processes, basic problem solving skills, and experience in the scientific method. Research is constantly changing and expanding the horizons of the biomedical sciences, and any student of this discipline must have an appreciation of the process of discovering new knowledge, and a background sufficient to make critical evaluations and judgments of research data.
Be familiar with basic computer applications. BMD graduates should be able to use personal computers for word processing, database management, and spreadsheet applications.
Be able to utilize scientific information resources. Indispensable tools for any biomedical scientist are online computer databases of the scientific literature, computerized library listings, the Internet, and biomedical libraries.
Be aware of academic and ethical responsibilities and obligations. Biomedical scientists must be well rounded human beings, with a sense of social responsibility and an awareness of bioethical issues.