PA Program Prerequisites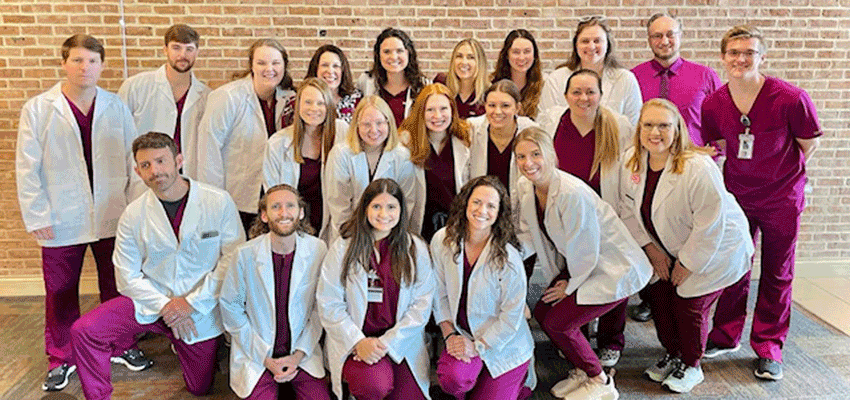 Applicants who wish to apply to the USA Physician Assistant Studies (PA) program must complete prerequisite courses completed with a grade of "C" or higher, from a U.S. regionally accredited institution with one semester of at least 3 credits for each course below (except Medical Terminology 1+ credits). All PA program prerequisite courses must be completed one semester prior to Matriculation (completed by December to enter the following May) . Courses are not required to be taken within a timeframe. Bonus Courses are NOT required but if completed with a "C" or above will strengthen the application. All Bonus Courses must be upper level courses. Quarterly credits are accepted, however, courses that are in a sequence must be completed. For example, Anatomy and Physiology I, II, and III.


Department of Physician Assistant Studies
PA Program
Prerequisite Courses
Prerequisite Course Name
Sem Hrs Req
Also Accepted/Additional Information

All science courses must be geared for science majors.

Biology

4.0
General Biology - Lab required
or Cell Biology
or Molecular Biology
or Genetics (no Bonus Points)
or Immunology (no Bonus Points)
General Chemistry I

4.0
Lab required
General Chemistry II

4.0
Lab required
Organic Chemistry

3.0
or Biochemistry (no Bonus Points)
General Microbiology

3.0
or Infectious Disease
or Molecular Microbiology
or Medical Microbiology
or Microbiology for Healthcare
Human Anatomy
AND
Human Physiology


~ OR ~


Human Anatomy &
Physiology I
AND
Human Anatomy &
Physiology II
3.0

3.0

3.0


3.0
Human Preferred but will accept:
Comparative, Vertebrate, Mammalian Anatomy/Physiology
Mathematics

3.0
College algebra - minimum
or Pre-Calculus Algebra, Trigonometry,
or Calculus
Statistics

3.0
Statistical Reasoning and Applications
Can be taken in most departments
General Psychology

3.0
Human development courses may be accepted.
Medical Terminology

1.0
No certifications or clerical/office courses accepted.
Must be for college credit.
Prerequisite Course Name
Sem Hrs Req
Also Accepted/Additional Information
BONUS COURSES* - Not Required, must be upper level
Bonus Courses used to satisfy prereqs will not be counted as 'Bonus'
Genetics
3.0
Genomics
Biochemistry
3.0
Immunology
3.0
Pathophysiology
3.0
Pharmacology
3.0
COURSES ACCEPTED**
•Online/web-based •Community College •AP
Courses typically Not Accepted to satisfy prerequisite or Bonus courses,
USA PA department approval needed.
•Survey, Applied
•Physical Education •Exercise Science/Kinesiology
•Veterinary •Nursing

If you have questions about the requirements or the PA program prerequisite courses (including Bonus Courses) for the physician assistant program, please email the Admissions Coordinator. Include the course number, description, and school attended, a syllabus may be required.

* PA program Bonus Courses may require evaluation for credit and must be upper level.
** Community college courses may be accepted if school is regionally accredited.
** Online courses may be accepted if school is regionally accredited. Though accepted, it is recommended that they be kept to a minimum and do not include upper level sciences.
** AP credits may be accepted to satisfy prerequisites if they appear on an official transcript from a college/university that is regionally accredited and only after transcript evaluation and with approval from the USA PA department.

Please visit the CHEA website for a listing of the six (6) regional accreditations that we accept. Your school's website will list their accreditation.