Primary Care Experiences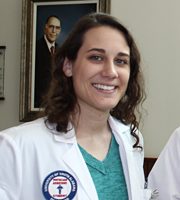 I enjoyed my primary care experience at USA. I think what I enjoyed most was the clinic. I found it easier to manage and I got to do more patient education. The goal is to keep patients out of the hospital. It's better than seeing them in the hospital."
Josie Baumgarten, Class of 2015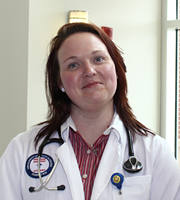 "I was at the Greene County Health System in Eutaw, AL for my primary care rotation. I would say what I learned the most from my primary care experience was that it taught me what to use and how to use whatever resources were available to use for lower socioeconomic patients. The highlight of the experience was that I got to do a lot of hands on experiences. Being at Eutaw helped me to appreciate rural healthcare medicine…Rural medicine is important as these patients are often overlooked."
Alicia Moran, Class of 2015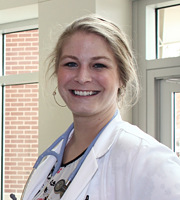 "Alicia and I were able to work together in Eutaw. I enjoyed working with the staff and patients. What I particularly enjoyed about this clinical site is that total patient care can be done here. The hospital, ER and clinic are all located on-site and you get to follow the patients from one location to another. One can tell that the doctors really care about their patients – none of the doctors live in Eutaw. They all drive in each day from as far away as Birmingham. They are really passionate about rural healthcare."
Sierra Stull, Class of 2015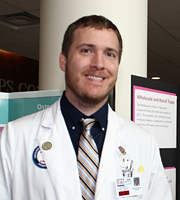 "I split my time between the clinical site in Pine Apple and Franklin Primary. The patients at the Pine Apple site have got to be the most appreciative patients that I've ever interacted with. Working in primary care definitely exceeded my expectations. One is able to have a lot of autonomy and I felt like the physicians had a lot of respect for PA students."
Chris Weigel, Class of 2015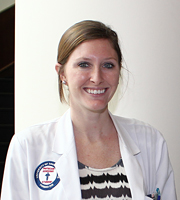 "I performed my primary care rotation within the USA system. I liked the patient interaction at the clinic. The patients trusted us as students. This rotation exceeded my expectations. I learned more on this rotation and was able to participate in numerous lunchtime lectures."
Nancy Taylor, Class of 2015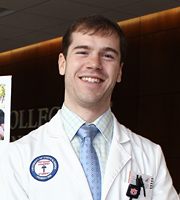 "I spent four weeks in Pine Apple and four weeks at USA. Working in Pine Apple helped me to see how practitioners can practice rural health medicine without access to equipment and medicines that we might take for granted at a private clinic/hospital. I would have to say that the primary care rotation exceeded my expectations. It prepared me for my career and prepared me for my upcoming PANCE exam. How? This rotation brought lectures and textbooks to life…applying what we've read and heard in order to treat patients. "
Travis Buchanan, Class of 2015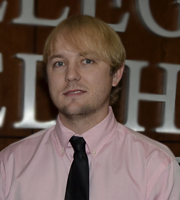 "Primary care providers are on the forefront of medicine; therefore, it is important to establish an effective ongoing relationship with our patients in order to provide quality healthcare. With the evolution of medicine, we must stay up to date with the latest guidelines on preventive medicine and communicate the importance of proper health maintenance with our patients."
Rowdy Lee, Class of 2013


"Prior to entering PA school, I believed I would specialize and had no intentions of going into primary care. After completing my primary care rotation in the rural community of Prattville, Alabama, I have completely reconsidered this and can easily see myself going into rural medicine. As the first PA student to rotate at this site, it took quite some time to earn the trust of my patients. After establishing rapport and building their trust in me, I feel like I made a meaningful impact in the healthcare of many of my patients and ultimately took steps towards preventative medicine which must start at the primary care level with patients trusting their providers."
Lauren Tucker, Class of 2013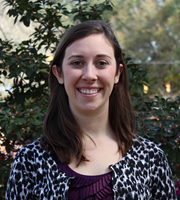 One of our second year PA Students, Genevieve T., Class of 2013, recently completed a pediatric rotation with a clinic that serves a large population of economically disadvantaged patients. Genevieve, a Louisiana native, said she loved this rotation. The staff at Pediatric Clinic Westbank in Louisiana, loved her too – so much so that she was offered a full-time job. Genevieve says, "I've always liked peds, but wasn't sure about pursuing it as a career as I wasn't sure how a PA would fit in at a peds facility, but this rotation showed me how." The clinic wasn't sure how a PA would work either, but after Genevieve's stellar performance during her rotation they decided to hire. "I can't wait to get started," Genevieve said. "The doctors at the clinic are just a wealth of knowledge and I loved working with the patients at the clinic. I can't wait to go back."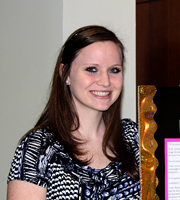 Brittney D., Class of 2013, also a Louisiana native, enjoyed her primary care rotation so much that she is now seriously considering seeking employment in that area. "At first I found it a challenge, (her PC rotation), because you have put the knowledge you learned in the clinical year terms patients can readily understand, but I overcame that and enjoyed the rotation," Brittney said. She enjoyed her PC rotation because "this was my first rotation where I got to spend time sitting down and talking with patients and you get to follow-up with them and build a relationship and that's important."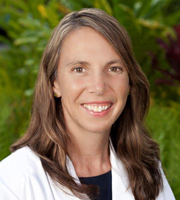 "My husband and I met at South during our undergraduate years. We moved to Hawaii after I graduated from PA school thinking we would live in Hawaii for a few years only – and we have never left. I love my job. I have an amazing supervising physician who has taught me so much. I am office based. Half of my patients are typically OB and half are GYN patients. I do OB and GYN ultrasounds, procedures like IUD and nexplanon placements and endometrial biopsies. There is enough variety each day to keep it interesting. The best part about being a primary care provider for women is that you can make such a difference in someone's life through counseling on weight loss, smoking cessation, cancer prevention, etc. I try to sit down with each patient and listen to their needs. I always ask at the end of the visit if they have any additional concerns or questions. Patients seem to really appreciate this approach. Aloha!"
Alicia, Class of 1997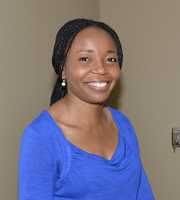 Class of 2013 and second year PA Student Nnenna O., a Pensacola, FL resident, recently completed a primary care rotation with a clinic that serves a large population of economically disadvantaged patients in the Pensacola area. Nnenna completed her PC rotation at Pace Boulevard Family Practice under the supervision of Dr. Sam Greenlee. "I loved my PC rotation," Nnenna said. "I got to spend a lot of time with my patients and formed relationships with them." She shares similar sentiments with her classmates, stating, "You get to take care of the entire patient. They feel like family after a while."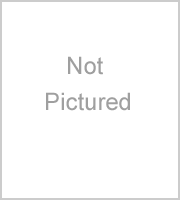 "I have been in Dighton, Kansas, working in a rural health clinic and critical access ER since the month after we graduated. I am also part of the NHSC LRP. It has been wonderful and challenging here. I work in a family clinic from 8-5, have LTC and acute care patients in our small hospital. I cover call 50% of the time for the ER where we see everything from a cough & cold to trauma (falls from grain elevators, car accidents, farming accidents, rattle snake bites). We are 50 miles to the closest town with a Walmart and a 2 hour plane ride to the closest trauma center. This makes life and medicine very challenging, but a wonderful experience.

"Each year I have 2 weeks a year I get to take and go on a mission trip. I have been to Africa with my local church where we did roadside clinics for Nairobi and several of the outlying communities in the bush. It was a wonderful first experience out of the country. Then, last year I then went to Peru into the Manu Biosphere with CERT international. We were one of the only healthcare teams ever allowed into the restricted area of the Amazon rain forest. We saw hundreds of indigenous persons from the Machiguenga Indian tribes. One very interesting disease we came across quite often was leishmaniasis (parasitic infection caused from the bite of sandflies- and very deadly if not treated). We also saw advanced TB, numerous growths and birth defects, dental disease, etc. This was the most physically & mentally challenging mission I could think of, but well worth it and such a blessing to be able to use my degree to help people living in these condition who may never have even seen modern medicine.

"I was able to do all of this thanks to my wonderful teachers at South & how well they have prepared me to be essentially on my own both in the rural mission field as well as the international ones."
Nikki V., Class of 2010