Phi Sigma Iota Initiation
""Any fool can know. The point is to understand."
― Albert Einstein
Spring 2016 Induction
The USA chapter of Phi Sigma Iota held its annual initiation ceremony on March 31st 2016. At this event, 19 juniors and seniors from four languages--French, German, Russian and Spanish--were inducted into the society. The chapter was also honored to induct USA President, Dr. Tony Waldrop, as a professional member for making global education and community outreach, important goals for the university in the new Strategic Paln.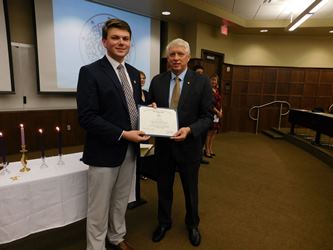 Inducting the President
PSI President, Austin Gilchrist with USA President Dr. Tony Waldrop after inducting him into the society.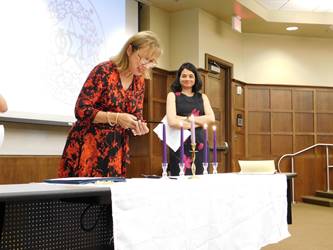 Induction Ceremony
Spanish faculty, Dr. Brown, lighting a candle for Spanish at the initiation ceremony.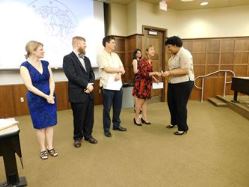 Spanish Inductee

New inductee and Spanish major, Ayana Williams with Dr. Brown and other MCLL faculty members at her initiation.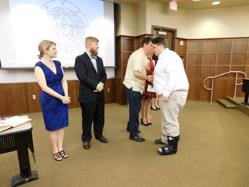 German Inductee
New Inductee and German major John Daigle being congratulated by German faculty member, Dr. Roddy.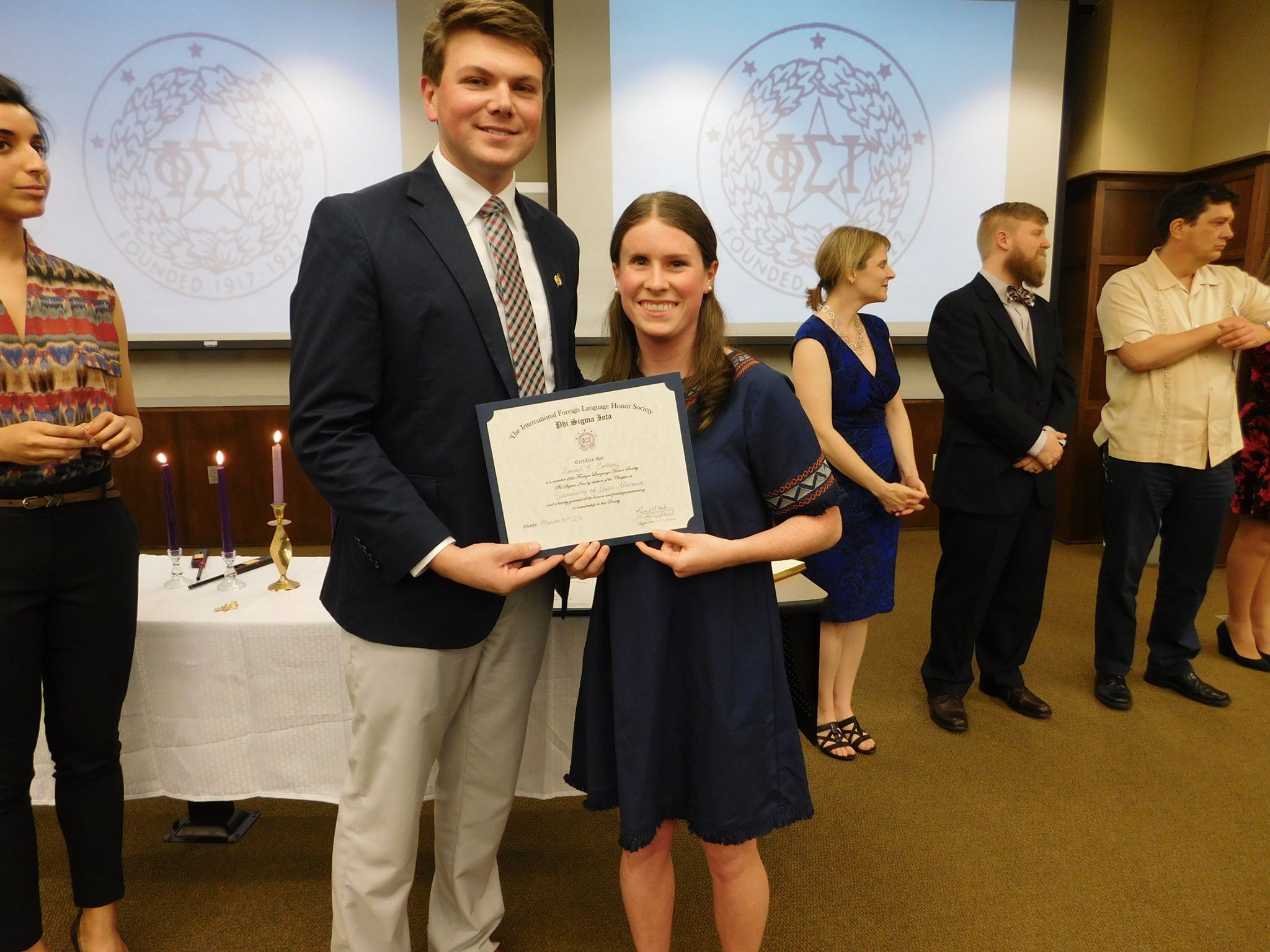 PSI President with an inductee
PSI President and spanish major, Austin Gilchrist with new inductee, Lauren Collins who is a spanish minor.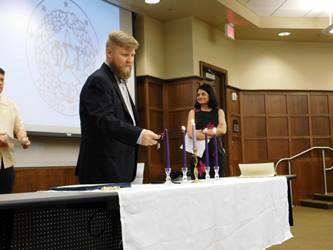 A light for Russian
Dr. Nick Gossett, Russian faculty member, lights a candle for Russian at the 2016 induction ceremony.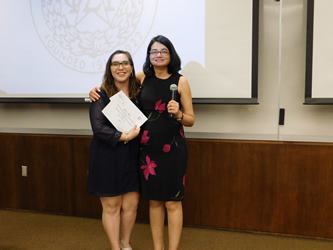 Advisors Award
Tawni Orso, PSI member and one of the recipients of the 2016 Advisors award, with Dr. Khan, PSI faculty advisor and spanish faculty member.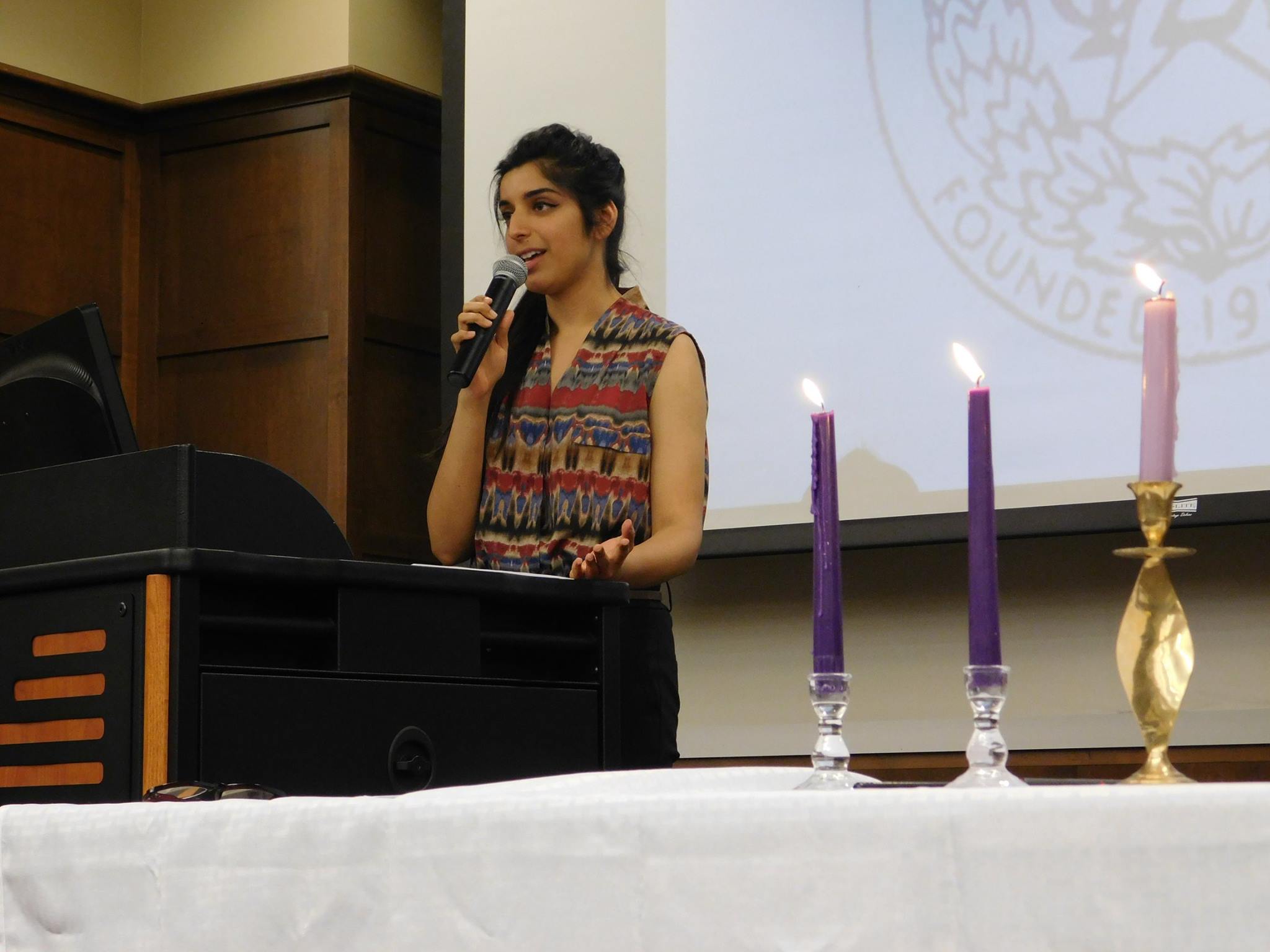 Closing Remarks
PSI Vice President Anu Pandit, a spanish minor, delivering the closing remarks.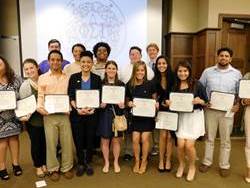 Inductees
The 2016 Inductees with their diplomas.
PSI Movie
PSI Members showing a video they produced detailing the year's accomplishments in academics, outreach and cultural activities.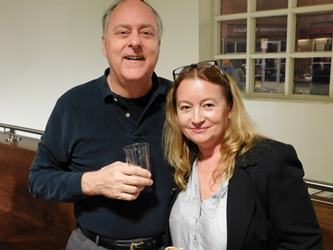 Mr. Sipple with an inductee
New inductee, Natalya Pearcy, a spanish major with Mr. John Sipple, an honorary member of the society, at the 2016 Induction Ceremony.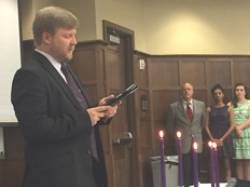 Dr. Nick Gosset
Russian faculty member, Dr. Nick Gossett participating in the induction ceremony.