USA Anthropology: Where are they now?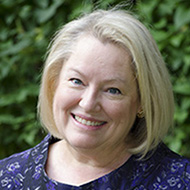 Denise Lewis (Class of 1998)
Former USA undergraduate and anthropology major Dr. Denise Lewis, now a professor at the University of Georgia, is a gerontologist who has conducted cross-cultural and transnational research with Cambodian refugees in the U.S. since she was an undergraduate at USA. She credits her undergraduate experience for inspiring her to continue her consideration of the lived experiences of families using anthropological methods with a cross-cultural perspective.
Check out this successful USA alum's website!
Denise C. Lewis, Ph.D., is a 1998 graduate of the University of South Alabama's anthropology department. After earning her bachelor's degree at USA, she earned her Master's degree in Medical Anthropology (2000) and her Ph.D. in Gerontology (2005) from the University of Kentucky. Dr. Lewis is a cross-cultural family gerontologist and is an Associate Professor in the Department of Human Development and Family Science, is affiliate faculty at the Institute for Gerontology, and is a faculty member in the Qualitative Inquiries in Research certificate program at the University of Georgia. She also is an adjunct faculty member at the Royal University of Phnom Penh, Cambodia and taught classes there as part of an educational abroad program she led from 2007-2009. She combines her knowledge of anthropology, gerontology, intergenerational relations, and research with her passion for teaching and mentoring. She maintains a global focus in both her teaching and research programs, she contributes to our understanding of the intersection of families, aging, culture and society by offering a view of ethnic diversity centered on the lived experiences of families. She has conducted cross-cultural and transnational research with Cambodian refugees in the US since she was an undergraduate at USA and launched research with elder-headed households in Cambodia in 2007. Dr. Lewis has published in many national and international journals and has presented her research at conferences around the world.
She credits her undergraduate experience at the University of South Alabama for inspiring her to continue her consideration of the lived experiences of families using anthropological methods with a cross-cultural perspective.
Historic Preservation Specialist, FEMA
Tara Potts' passion for helping others in need crystalized on the Gulf Coast, as she assisted in the recovery from Hurricane Katrina. Growing up in Paducah, Ky., she had no experience with the devastating effects of hurricanes. She did have a long fascination with cultures and heritage, but she never dreamed that she would someday use her studies in anthropology and archaeology to help people and communities recover from disasters.
Potts lives in the Washington, D.C., area and works for the Federal Emergency Management Agency as a program analyst in their Environmental Planning and Historic Preservation program. She helps ensure that recovery and rebuilding efforts administered by FEMA protect and preserve architectural, archaeological, historical and cultural sites. She also works to promote enhanced building practices that can protect lives and property in a future disaster.
"It's rare to be able to work as an anthropologist or archaeologist and use my education and experience to help people in their darkest hour," says Potts. "That's something I'm very proud of."
Her journey began at the University of South Alabama, where in 2001 she received an undergraduate degree in anthropology with a focus on archaeology. "I chose South partly because it was somewhat less expensive," Potts admits, "but also because of the smaller class sizes and close-knit atmosphere. I really enjoyed being able to interact with my professors."
After South, Potts left Mobile and got her master's in anthropology while teaching undergraduate courses for three years. In 2008, she reconnected with professor Dr. Philip Carr, who was looking for a new staff member at USA's Center for Archeological Studies. Potts jumped at the opportunity. She moved back to Mobile and worked at the Center for five years as a researcher and project manager.
Then came the opportunity to work for FEMA. Her first assignment was at the FEMA Mississippi Recovery Office on the Mississippi Gulf Coast, providing assistance for long-term recovery efforts and hazard mitigation post-Katrina. Last year, Potts moved to FEMA's Washington headquarters, where she helps ensure the right environmental and historical experts are on the ground for community rebuilding following a disaster.
"It's such a rewarding experience to help people rebuild their lives and communities," she says, crediting her experience at South with guiding her to what now is her life's work. "The close-knit nature of USA made me feel like I was part of a community that valued me. It gave me a desire to contribute and use my studies to truly help people."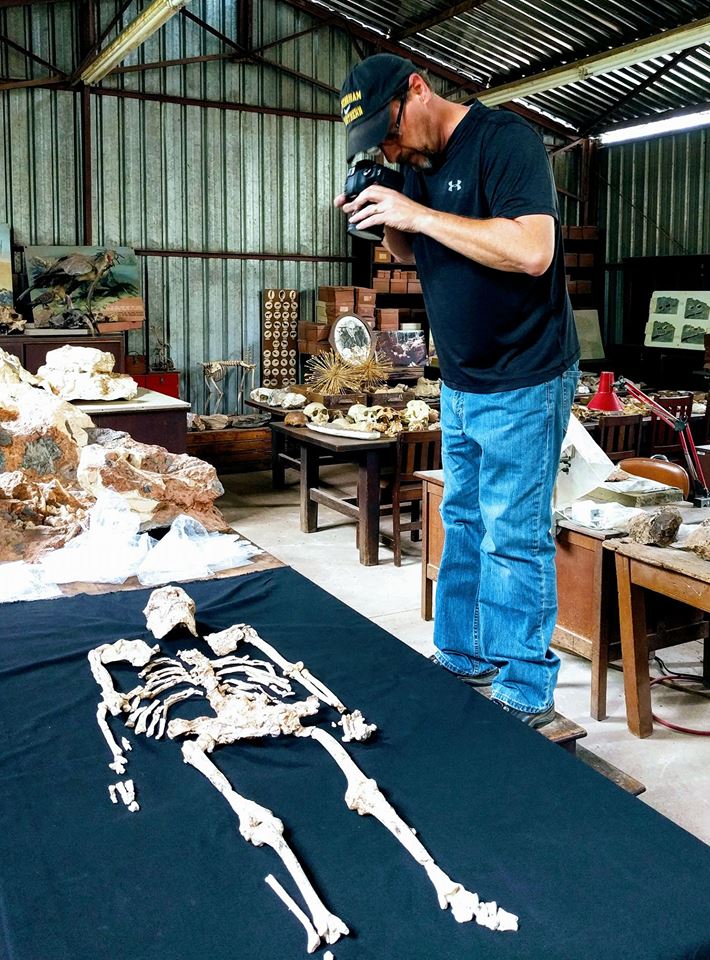 Jason Heaton (Class of 1998)
Former USA undergraduate and anthropology major Dr. Jason Heaton, now a professor at Birmingham-Southern College, conducts archaeological work in South Africa as part of the Swartkrans Palaeoanthropological Research Project (SPRP).
Dr. Heaton joined the faculty of Birmingham-Southern college in 2010. Before this time, Heaton taught at Indiana University, Indiana University-Purdue University Indianapolis (IUPUI), University of Alabama Birmingham (UAB) and Samford University. He has conducted archaeological and paleontological research in South Africa since 2000 with colleagues at the University of Wisconsin - Madison and the University of Witwatersrand, Johannesburg, South Africa. He was also part of the Stone Age Institute (http://stoneageinstitute.org/) while at Indiana University. Since 2005, he has worked as part of the Swartkrans Palaeoanthropological Research Project (SPRP).
Check out this successful alumnus' Jason Heaton website!
In his own words: "Growing up in small town Alabama, I owe much of what I have achieved to supportive family and self-motivation. However, my educational experiences, as an undergraduate at South, opened me up to worlds that I never knew. Much like many undergraduates, I began college with aspirations different from where I ended.
At South, one of my first courses was comparative vertebrate anatomy (with Dr. David Nelson). In this course, I began to see the anatomical similarities between many vertebrate groups (e.g. fish, amphibians and mammals). This intrigued me, and the timing was fortuitous. I also needed to take a social science course to fulfill general education requirements. I read the descriptions of fields, such as sociology and psychology, but one stood out for me, anthropology. I enrolled in Anthropology 100 – Introduction to Cultural Anthropology. One of my fondest memories was when Dr. Mark Moberg placed various fossil human casts on a table in the front. He demonstrated that we were able to see transitions between where we are today and our prehistoric past. For me, a light went on. I could combine my passion for anatomy with my drive to answer questions about our origins. Little did I know that less than two years after graduating from South, I would be holding and studying many of the specimens to which he referred!
My path was determined. I went on to double-major in anthropology and biology. As an anthro major, I took my archaeology field course with Dr. Gregory Waselkov. There, I learned many practical skills that I still use in my own excavations, today. The greatest benefit of my education at South was that my professors showed how the human past could be best understood using a holistic, four-field, approach. Consequently, my research interests have been broad.
After graduating, I went on to earn a M.A. and Ph.D. in anthropology from Indiana University. While there, I trained in taphonomy, Paleolithic Archaeology, and chimpanzee/ bonobo behavior. Much of my research has been focused on fossil human sites in South Africa. During my career, I have studied chimpanzee 'brush-sticks' from West Africa, examined the function of Pleistocene bone tools in South Africa, excavated and researched at sites within the Cradle of Humankind (Swartkrans, Sterkfontein and Drimolen), been involved with descriptions of fossils from Olduvai Gorge (Tanzania) and studied bone accumulations of modern primates. Presently, I am the project paleontologist for the Swartkrans Paleoanthropological Research Project (www.swartkrans.org) and am collaborating on fossil descriptions of new fossil material from Sterkfontein, South Africa.
I credit my ability to connect beyond the traditional sub-fields and to think inter- disciplinarily to the education that I received at South. Now, I pass on that perspective to my own undergraduate students at Birmingham-Southern College."
In her own words: "I am currently a doctoral candidate at the University of Kansas, studying the archaeology of a late prehistoric/early historic group of southern Great Plains villagers. My research focuses on the technological organization of stone pipe technology, with analysis of all the stages of stone pipe manufacture, use, and discard. This research also includes an experimental component in which I replicate the manufacture of pipes with stone tools. This holistic approach will provide more data on the context of pipes and will give us a better idea of the social role of this technology. My approach to this research has been greatly influenced by my work at South Alabama, particularly my involvement in Dr. Phil Carr's projects. He taught me chipped stone lithic analysis and encouraged me to pursue research in that arena. Under Dr. Carr, I conducted my senior honor's thesis at USA on ground stone beads and chipped stone tools. Approaching stone pipes as a lithic technologist has given me a unique perspective. I view stone pipes as any other stone artifact, with the recognition of the importance of manufacture waste and the valuable information that can be obtained from these often overlooked materials."
Dr. Ashley A. Dumas is an archaeologist specializing in the late prehistoric Southeast, European colonization, and salt and civilization. She received her B.A. in anthropology from the University of South Alabama in 1996, followed by her MA and PhD from the University of Alabama. She is currently an assistant professor of anthropology at the University of West Alabama. Her research includes work on the eighteenth- century Fort Tombecbe site, the Black Belt Slave Housing Survey, and the Civil War Salt Works of Alabama. She is Assistant Director of the Black Belt Museum and site manager for the Fort Tombecbe Archaeological Project.
Sierra Greiner Crabtree (Class of 2016)
After graduating from USA with a BA in Anthropology, I began working as an archaeologist for a cultural resource management firm in Hawaii. My job mostly consists of monitoring excavations on construction sites to identify human skeletal remains and other culturally significant artifacts. In addition to working on construction sites, I also analyze and catalogue human skeletal remains that have been collected. We often work with fragmented remains, determining a minimum number of individuals as well as a biological profile when possible. Although I did not have any experience specifically with Hawaiian archaeology, the experience I obtained through South was plenty. After taking Intro to Forensic Anthropology with Dr. Lesley Gregoricka, I decided to major in Anthropology. Her enthusiasm for the subject was infectious, and I quickly learned that all the Anthropology professors shared this passion. Between field schools, hands-on lab work, teaching opportunities, and presenting a poster at a conference, USA's Anthropology department encouraged me to gain necessary experience to begin working in the field or to further my education with graduate school.

Glenn Strickland (Class of 2002)
In his own words: "I graduated in 2002 with a BA in Anthropology with the kind of experience that only a department as uniquely focused as the University of South Alabama's can provide. The faculty's open-door policy and commitment to teaching encouraged my development as a beginning researcher and laid the foundation for professional relationships that have continued into the present. I was able to work with the Center for Archaeological Studies on a number of research projects throughout the Southeast, many which gave me the personal and professional connections which ensured my gainful employment as an archaeologist.
After graduating from South Alabama I attended and received an MA from the University of Mississippi. The practical foundations of archaeology which I learned at South gave me a distinct advantage over other students in my program. I currently work for FEMA on environmental and historic preservation managing and implementing large scale Section 106 compliance agreements between state, tribal and federal agencies. The knowledge and expertise gained from the faculty and staff at South Alabama has directly contributed to my ability to succeed within the working environment of archaeology at FEMA."
Museum Relations Officer at History Museum of Mobile
In her own words: "Since graduating from USA, I have received a Master of Arts in Museum Studies from The Johns Hopkins University. Since then, I have been working at the History Museum of Mobile as the museum relations officer, overseeing the museum's print, digital, and social media, coordinating community outreach, and managing the museum's new "Community Gallery," which brings in local artists and other works for short-term exhibitions that relate to south Alabama.
My time as an undergraduate in the anthropology program at USA afforded me several opportunities to discover my true passion – museums. I was able to participate in the University of South Alabama's UCUR program as well as complete several internships and directed studies at various non-profit organizations in Mobile in my field of interest. In 2008, as part of my degree from USA, I interned at the History Museum of Mobile and this ignited my passion for museums. During that internship, I worked on cataloging the collection of a noted nineteenth-century Mobile author, Mary McNeil Fenollosa, and I have been researching her life and work since, and plan to write a book."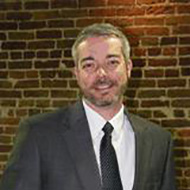 Patrick received his undergraduate degree in Anthropology from the University of South Alabama in 2006, and earned his J.D. from the University of South Carolina School of Law in 2011. While at USC, Patrick served as Peer Review Editor of the ABA Real Property, Trust and Estate Law Journal, and was a member of Phi Alpha Delta Law Fraternity. Upon graduation from law school, Patrick served as judicial law clerk to the Honorable Judge Roderick P. Stout of the Circuit Court of Mobile County. He joined DeLashmet & Marchand in 2013.
Patrick is currently a member of the Alabama State Bar. He serves on the Board of Directors for the University of South Alabama National Alumni Association, the Mitchell Cancer Institute Development Council, and the Reese's Senior Bowl Committee.
Senior Curator, Museum of Florida History
After graduating from South in 2010, life has been busy! I started school at Texas Tech University in 2011, graduating with an MA in Museum Science in August 2013 after completing required coursework and an internship at the George Ranch Historical Park. I stayed on with the George Ranch until 2014, nearly completing the inventory and accession of the George Ranch House Collection and providing interpretive tours to the Park's visitors. In April 2014, I became the Curator and Collections Manager of the Galveston Railroad Museum of Galveston, TX.
In my three years at the Museum, I have worn many hats! I have created small exhibits and displays on various topics from local and regional railroad history, as well as developing and creating an audio tour for visitors. I have also worked to manage the Museum's collections, which were partially damaged from Hurricane Ike in 2008. Finally, I got to participate in educational events and train rides, which were especially fun. I have now accepted a position as Senior Curator with the Museum of Florida History in Tallahassee, Florida, which will start late June 2017.
Registrar, Mobile Museum of Art
Collections manager, Louisiana Division of Archaeology