Sociology, Anthropology, and Social Work
Statement on Racism from Your Faculty
Department Chair's Welcome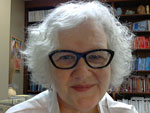 Welcome to the Department of Sociology, Anthropology and Social Work. We are a diverse department offering exceptional teaching, research, and service opportunities. Our department ranks consistently at or near the top in the College of Arts & Sciences in externally funded research, an achievement that makes it possible for us to fund graduate student assistantships as well as undergraduate participation in research. Community engagement is also a strength of our department. Students benefit from relationships forged by our faculty who are actively engaged in community service. We offer supervised internships and field experiences with community partners in child welfare, healthcare/health disparities, aging, juvenile justice, environmental advocacy, historic preservation, and many other service areas.
Our degree programs include: Bachelor of Arts in Sociology, Bachelor of Arts in Anthropology, and the Bachelor of Social Work. We also offer the Master of Arts in Sociology. Centers affiliated with the department include: the USA Programs in Gerontology, granting bachelor's and master's level Certificates in Gerontology; the Center for Archaeological Studies; the Center for Generational Studies; and the University of South Alabama Archaeology Museum. Our faculty members teach in several associated interdisciplinary minors including: Forensic Science, Gerontology, Museum Studies, Native American Studies, and Religious Studies.
Our faculty members are committed to providing the highest quality instruction and advising. Whether your interest is theory, criminology, social psychology, family and social gerontology, environmental sociology, medical sociology, social inequality, cultural or physical anthropology, social work, religious studies, population health, or research methods, our department is prepared to help you gain knowledge that will advance your academic and career goals. We invite you to become acquainted with the faculty and staff in the Department of Sociology, Anthropology, and Social Work at the University of South Alabama. Together, we can build an educational experience that will lay the foundation for your successful future.
Dr. Roma Stovall Hanks
Professor and Department Chair