Bachelor of Arts in Sociology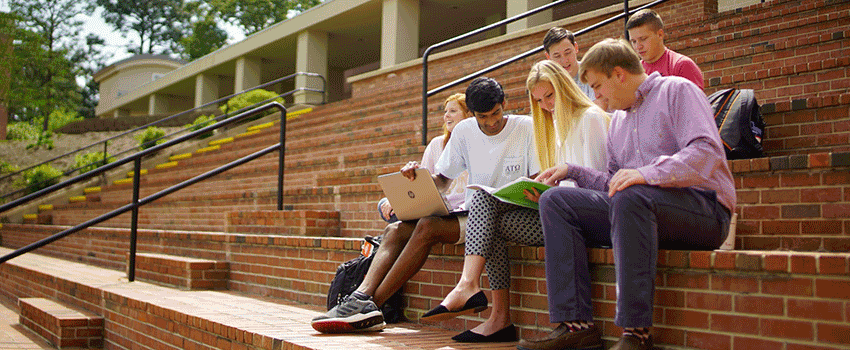 Sociology is the scientific study of social behavior, social institutions and social phenomena. As human beings we are social creatures, so almost anything we do has a social dimension and can be studied sociologically. The Bachelor of Arts in Sociology degree program at the University of South Alabama prepares students for jobs in many professional settings. Students are taught by talented faculty and field experts in the College of Arts and Sciences.
What is Sociology?
The sociology major is ideal for students with broad interests and imagination since it provides the opportunity to study anything with theoretical and empirical rigor. Sociologists study crime and deviance, medicine and the law, marriage and the family, and organizational behavior. They research personal interactions, migration patterns, and local cultures and globalization as well as religion and science, politics, social movements, consumerism, media and the environment. Matters relating to age, race, gender and socio-economic status always interest sociologists. This kind of breadth and diversity of content is not only interesting and rewarding but also cultivates the kind of global perspective that the modern workplace demands.
Careers in Sociology
As the local business environment continues to evolve and grow increasingly diverse, local business leaders recognize a liberal arts degree as an extremely beneficial credential. Industries that might not have previously considered a sociology degree applicable to their organization now highly value it. Sociology majors commonly pursue careers or graduate-level training in education, counseling, psychology, law, medicine, social work, marketing, business, administration, public affairs, public policy and communication. In addition to providing a classic liberal arts education with an emphasis on critical thinking as well as oral and written communication skills, the sociology major provides practical training in the kinds of analytic, statistical, and research skills that today's employers seek. Being a sociology major does not mean that you have to become a sociologist, but it does mean that whatever career you choose to pursue, now or in the future, you will have a valuable and applicable set of pragmatic skills. In fact, a sociology major is hard to beat for anyone whose career goals lie outside of specialized professions or who haven't yet decided just what they want to do.
Why Sociology at South?
The sociology program at South is a great place to pursue a sociology degree. The low student-to-faculty ratio means that most classes are small. As a result, your professors know your name and there is ample opportunity for academic assistance, to participate in scholarly research, and just to talk with your professor about your interests in sociology. Our award-winning faculty come from some of the best sociology doctoral programs in the country. The sociology program houses an accelerated five-year bachelor's to master's program in sociology and a traditional two-year master's program in sociology. The sociology program is in the same department as anthropology and social work, so students can explore these fields and incorporate them into their sociology degree.