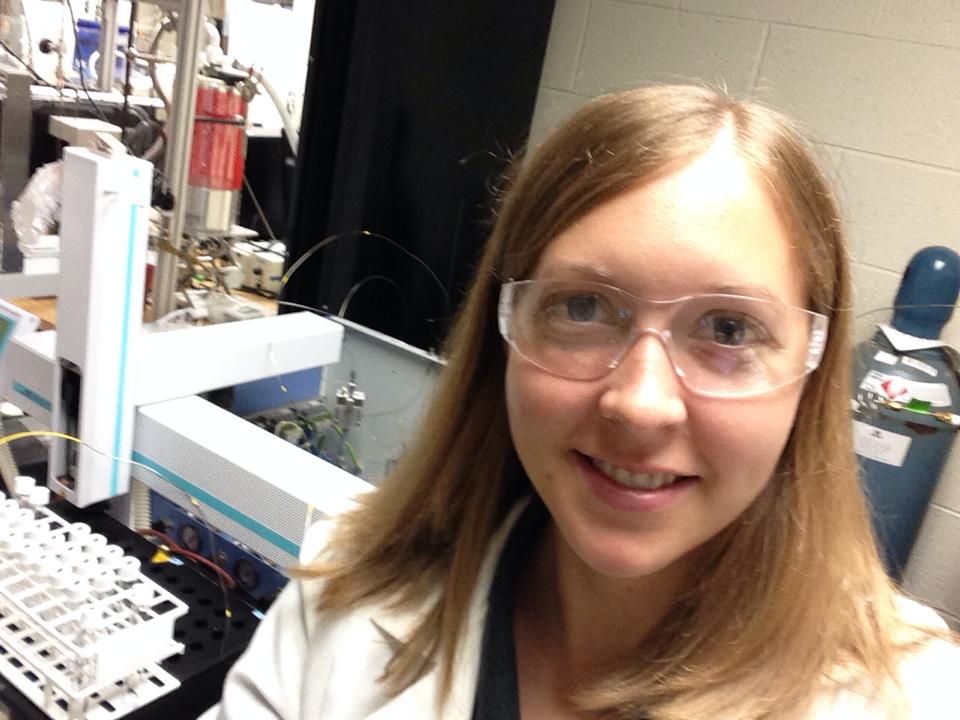 Lesley Gregoricka, Ph.D.
---
Research Interests
Bioarchaeology
Stable Isotope Analysis
Residential Mobility
Paleo diet
Mortuary Archaeology
Near East, Arabia, Nubia
---
Biography
Bioarchaeologist Dr. Lesley A. Gregoricka is an Associate Professor of Anthropology in the Department of Sociology, Anthropology, & Social Work at the University of South Alabama. She also serves as Director of the USA Forensic Science Program. She received her B.A. from the University of Notre Dame and her M.A. and Ph.D. from The Ohio State University. Dr. Gregoricka uses biogeochemical techniques to examine changing patterns of human mobility, mortuary practices, paleo diet, and social complexity in the Near East, Arabia, and beyond.
Her primary research program investigates prehistoric mortuary landscapes across the United Arab Emirates and Oman, seeking to evaluate how shifting mortuary traditions in southeastern Arabia reflect corresponding changes in sociopolitical complexity and subsistence strategies. From this, she explores how local identity was reinforced and negotiated through the construction of monumental tombs and treatment of the dead.
Dr. Gregoricka's interest in embodied social identity has also taken her to Poland, where she worked with skeletons buried at the post-medieval cemetery at Drawsko as part of the Slavia Project. The Drawsko cemetery is well-known for its deviant burials, and her research focuses on the radiogenic and stable isotope analysis of the skeletal tissues of those interred as "vampires" to better discern why certain individuals were selected for apotropaic burial rites when others were not.
Today, Dr. Gregoricka co-directs the NSF-REU Site: Bioarchaeology of Bronze Age Social Systems, which brings undergraduate students from across the country to USA each summer to learn to conduct bioarchaeological research. She is also currently involved with research on the movements of pastoralist groups in ancient Nubia.
Dr. Gregoricka enjoys working with students and involves undergraduates in her research, both in the field and in the lab.
---
Selected Publications
Gregoricka, L.A. In press. Moving forward: The bioarchaeology of mobility and migration. Journal of Archaeological Research.
Baker, B.J., Crane-Kramer, G., Dee, M.W., Gregoricka, L.A., Henneberg, M., Lee, C., Lukehart, S.A., Mabey, D.C., Roberts, C.A., Stodder, A.L.W., Stone, A.C., & Winingear, S. 2020. Advancing the understanding of treponemal disease in the past and present. Yearbook of Physical Anthropology, 171(S70): 5-41.
Gregoricka, L.A., Ullinger, J.M., & Sheridan, S.G. 2020. Status, kinship, and place of burial at Early Bronze Age Bab adh-Dhra': A biogeochemical comparison of charnel house human remains. American Journal of Physical Anthropology 171(2): 319-335.
Judd, M.A., Gregoricka, L.A., & Foran, D. 2019. The monastic mosaic at Mount Nebo, Jordan: Biogeochemical and epigraphical evidence for diverse origins. Antiquity 93(368): 450-467.
Gregoricka LA, Scott AB, Betsinger TK, Polcyn M. 2017. Deviant burials and social identity in a post-medieval Polish cemetery: An analysis of stable oxygen and carbon isotopes from the 'vampires' of Drawsko. American Journal of Physical Anthropology 163(4):741-758.
Gregoricka LA, Sheridan SG, Schirtzinger M. 2017. Reconstructing life histories using multi-tissue stable isotope analysis of commingled remains from St. Stephen's Monastery in Jerusalem: Limitations and potential. Archaeometry 59(1): 148-163.
Gregoricka LA, Sheridan SG. 2017. Continuity or conquest? A multi-isotope approach to investigating identity in the Early Iron Age of the southern Levant. American Journal of Physical Anthropology. 162(1):73-89.
Gregoricka LA, Judd MA. 2016. Isotopic evidence for diet among historic Bedouin of Khirbat al-Mudayna, Jordan. International Journal of Osteoarchaeology 26:705-715.
Gregoricka LA. 2016. Human response to climate change during the Umm an-Nar/Wadi Suq transition in the United Arab Emirates. International Journal of Osteoarchaeology 26:211-220.
Schrenk A, Gregoricka LA, Martin DL, Potts DT. 2016. Differential diagnosis of progressive neuromuscular disorder using bioarchaeological and biogeochemical evidence from a Bronze Age skeleton in the UAE. International Journal of Paleopathology 13:1-10.
Sheridan SG, Gregoricka LA. 2015. Monks on the move: Evaluating pilgrimage to Byzantine St. Stephen's monastery using strontium isotopes. American Journal of Physical Anthropology 158:581-591.
Gregoricka LA, Betsinger TK, Scott AB, Polcyn M. 2014. Apotropaic practices and the undead: A biogeochemical assessment of deviant burials in post-medieval Poland. PLoS ONE 9(11):e113564.
Gregoricka LA. 2014. Assessing life history from commingled assemblages: The biogeochemistry of inter-tooth variability in Bronze Age Arabia. Journal of Archaeological Science 47:10-21.
Gregoricka LA. 2013. Geographic origins and dietary transitions during the Bronze Age in the Oman Peninsula. American Journal of Physical Anthropology 152(3):353-369.
Williams KD, Gregoricka LA. 2013. Social, Spatial, and Bioarchaeological Histories of Ancient Oman: The mortuary landscape of Dhank. Arabian Archaeology and Epigraphy 24(2):134-150.
Gregoricka LA, Sheridan SG. 2013. Ascetic or affluent? Byzantine diet at the monastic community of St. Stephen's, Jerusalem from stable carbon and nitrogen isotopes. Journal of Anthropological Archaeology 32(1): 63-73.
Gregoricka LA. 2013. Residential mobility and social identity in the periphery: strontium isotope analysis of archaeological tooth enamel from southeastern Arabia. Journal of Archaeological Science 40(1): 452-464.
---
Courses
AN 101: Introduction to Archaeology & Biological Anthropology
AN 121/L: Biological Anthropology
AN 250: Forensic Anthropology
AN 300: Thinking Anthropologically
AN 365: Human Osteology in Archaeology & Forensic Science
AN 370: Human Origins & Evolution
AN 470: Bioarchaeology & Behavior
AN 490: Answers from the Grave - The Archaeology of Death in Prehistoric Britain (USA in the UK study abroad)
AN 490: Cities of the Dead - Death & Burial in Historic Europe (Grand Tour study abroad program)