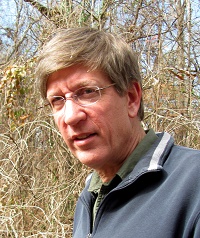 Gregory A. Waselkov, Ph.D.
Professor Emeritus Department of Sociology, Anthropology and Social Work

---
Research Interests
Archaeology of Eastern North America
French Colonial Archaeology
Southeastern Native American Ethnohistory
Creek Indian Archaeology
---
Biography
Dr. Waselkov has a BA in anthropology from the University of Missouri-Columbia, and an MA and a PhD in anthropology from the University of North Carolina-Chapel Hill. After working for nine years as a research associate at Auburn University, he began teaching at the University of South Alabama in 1988.
Research projects have included large-scale excavations at Old Mobile, the original site of the French colonial town dating to 1702-1711, and at Fort Mims, destroyed in 1813 by a Redstick Creek Indian force in a battle that changed the course of American history. Other projects have investigated prehistoric life on the Gulf coast, particularly during the Woodland and Mississippian periods, from AD 500 to 1550, with a particular emphasis on seasonal exploitation of estuarine food sources. Waselkov has received numerous research grants from the National Science Foundation, National Endowment for the Humanities, the National Park Service, and many other federal and state agencies. As director of the Center for Archaeological Studies, he has overseen more than 1,000 research projects in southwestern Alabama since the Center's creation in 1992.
In recent years, Waselkov planned and helped construct the university's Archaeology Museum and served as its first director. He is presently serving as president of the Southeastern Archaeological Conference, and edited that society's professional journal, Southeastern Archaeology. He has published many peer-reviewed books and journal articles, but has also promoted public appreciation of this region's history and archaeology. Some examples of the latter include Exploring the South in the 1700s: A Natural History Coloring Book (with Sarah Mattics, 2010); Jean-Paul's Daring Adventure: Stories from Old Mobile (a graphic novel with Barbara Filion and Brandon Mitchell, 2015); and an interview on Fort Mims and the Redstick War of 1813-1814 for C-SPAN2 (https://www.youtube.com/watch?v=-qCcbWVFL6E#t=17,%202014).
---
Selected Publications
Moussette, M., & G.A. Waselkov (2013). Archéologie de l'Amérique coloniale française, Lévesque Éditeur, Montréal, PQ, Canada.

Waselkov, G.A. (2006). A Conquering Spirit: Fort Mims and the Redstick War of 1813-1814, University of Alabama Press, Tuscaloosa.

Waselkov, G.A., P. H. Wood, & T. Hatley, editors (2006). Powhatan's Mantle: Indians in the Colonial Southeast, revised and expanded edition, University of Nebraska Press, Lincoln.

Waselkov, G.A. (2005). Old Mobile Archaeology, University of Alabama Press, Tuscaloosa.

Waselkov, G.A., editor (2002). French Colonial Archaeology at Old Mobile: Selected Studies, Historical Archaeology 36(1).

Waselkov, G.A., & K.E.H. Braund, editors (2002). William Bartram on the Southeastern Indians, University of Nebraska Press, Lincoln.