Bachelors of Arts in Drama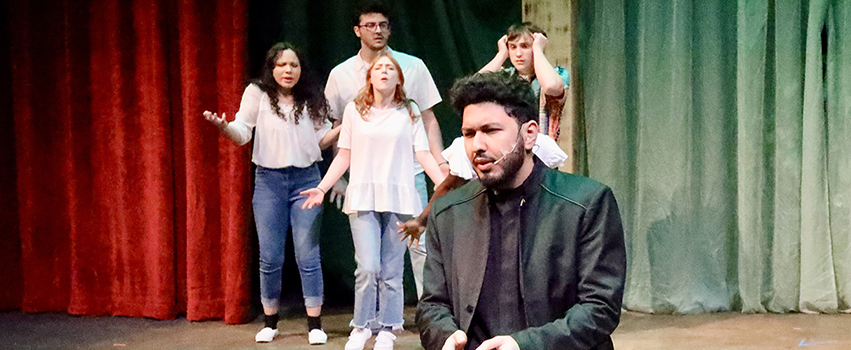 The University of South Alabama offers a Bachelor of Arts in Drama that provides a theoretical foundation in the production of live theatre as well as practical knowledge and proficiency. Through coursework and four fully produced shows each year, students learn about the art form and prepare for entry-level work in the field. Students who major in drama gain better understanding of the theatre and have the opportunity to specialize in a specific area of the art, including performance, design and technology. Courses in this degree utilize lectures, workshops and practical experience in all phases of the theatre
Why Major in Drama at South?
The professionally trained and experienced Department of Theatre and Dance faculty contribute a broad range of real-world experience. Students also attend a variety of conferences that provide educational and networking opportunities. Events include the Southeastern Theatre Conference and Kennedy Center American College Theater Festival.
Careers in Drama
Students that major in drama move on to careers as actors, performers, theatre technicians, teachers, directors, youth theatre leaders and more.
Scholarships
The University of South Alabama Department of Theatre and Dance offers a limited number of scholarships and assistantships, each with their own criteria and requirements. The Laidlaw Trust provides funds for both Acting and Design Scholarships. Additionally, specialty awards also exist through endowed scholarships. For more information contact theatre@southalabama.edu, or get more information on all University scholarship opportunities.