Noyce STREAM Program Course of Study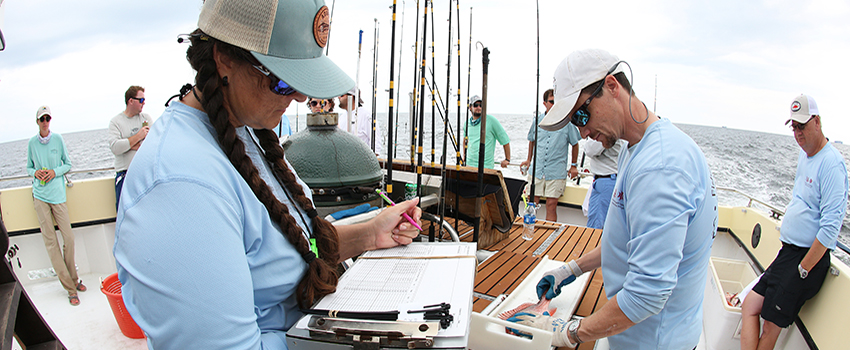 The Noyce Science Teacher, Research, Education and Methods (STREAM) program at the University of South Alabama provides scholarship funding and a stipend to support students earning an Alternative Master of Education in General Science to become a certified middle or high school (6-12) science teacher in high needs schools.
Field Experiences
As a Noyce STREAM scholar, graduate students will experience science in the upper Gulf Coast. Students will go on excursions with the Dauphin Island Sea Lab, Mobile Baykeeper, Mobile Environmental Studies Center, Airbus Flightworks and more.
Student Teaching
As a Noyce STREAM scholar, you will have many opportunities to work alongside top-tier science teachers within Mobile and Baldwin County public schools, many of whom are former Noyce scholars from the University of South Alabama. You will be in classrooms that are rich in diversity and working with students to develop their science content knowledge through the use of hands-on, inquiry-based learning.
Semester
Course of Study
Fall Semester (0 hours)
Pre-Residency
Interview with selection committee
Spring Semester (12 hours)

*Begin STREAM coursework*

EDM 510 Micro-Computing Systems
SED 555 Curriculum & Teaching
BLY 585 Evolutionary Biology
CH 590 Medicinal & Organic Chemistry Lab Techniques
Summer Semester (12 hours)
SPE 500 Needs of Exceptional Children
SED 559 Advanced Teaching Techniques
EPY 525 Assessment & Research
RED 541 Literacy in the Content Areas
Fall Semester (12 hours)
SED 556 Teaching Science in Secondary Schools
SED 529 (0 credits) Field experience
BLY 544 Molecular Biology
BLY Developmental Biology
MET 590 Weather Science Special Topics
Spring Semester (6 hours)
SED 597 Science Teaching Internship