Program Leadership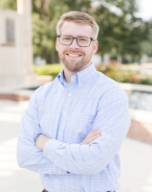 Dr. Christopher Parrish
UTeach South Co-Director
parrish@southalabama.edu
Dr. Christopher Parrish is the UTeach South Co-Director and an associate professor of mathematics education. He is a former middle- and high-school mathematics teacher and has been a faculty member in the College of Education and Professional Studies for 7 years. Dr. Parrish's passion is helping pre-service teachers learn to support their students in thinking and reasoning about STEM disciplines.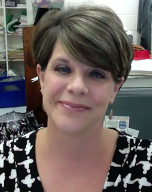 Dr. Kelly Major
UTeach South Co-Director
kmajor@southalabama.edu
Dr. Kelly Major is a Co-Director of UTeach South and Professor of Biology. She is a 23-year veteran of the USA Biology Department with expertise in algal and aquatic plant physiological ecology and secondary education. Dr. Major is committed to the mentorship of students in STEM disciplines with a passion for fostering critical thinking and innovation in the classroom.